Product description: Sonoff L1 - SMD5050 IP65 RGB WiFi LED strip - 5m + 12V/2A power supply + controller.
Intelligent RGB LED barcontrolledvia WiFi using eWeLink application from anywhere in the world. Included with the bar isa driverthat allows you to change colors, as well as a 12V 24W power supply.InstalledSMD5050LEDs allow you to choose one of 16million colors.The included driver allows you to adjust the colors to the rhythm of the music played. Included is a5 mbar.

RGB Sonoff L1 LED bar.
Ways to control the Sonoff L1 bar
The Sonoff LED bar hasa WiFi communication module. It can be controlled remotely using the eWeLink application available for Androidand iOSdevices, so you can controlitfrom anywhere inthe world.The device supports voice commands after exercising with a voice assistant, such as AmazonAlexa or Google Home.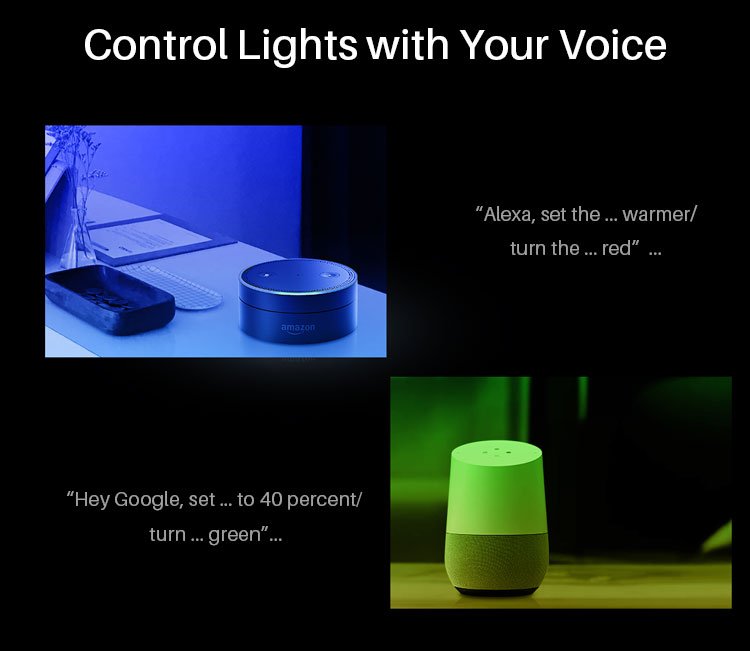 Control with voice commands.
Waterproof Sonoff L1 LED strip
Sonoff L1 has been coated with silicone, providingIP65protection. It ensures proper operation in more humid rooms. The tape isflexible and durable,it can be bent and cut at will.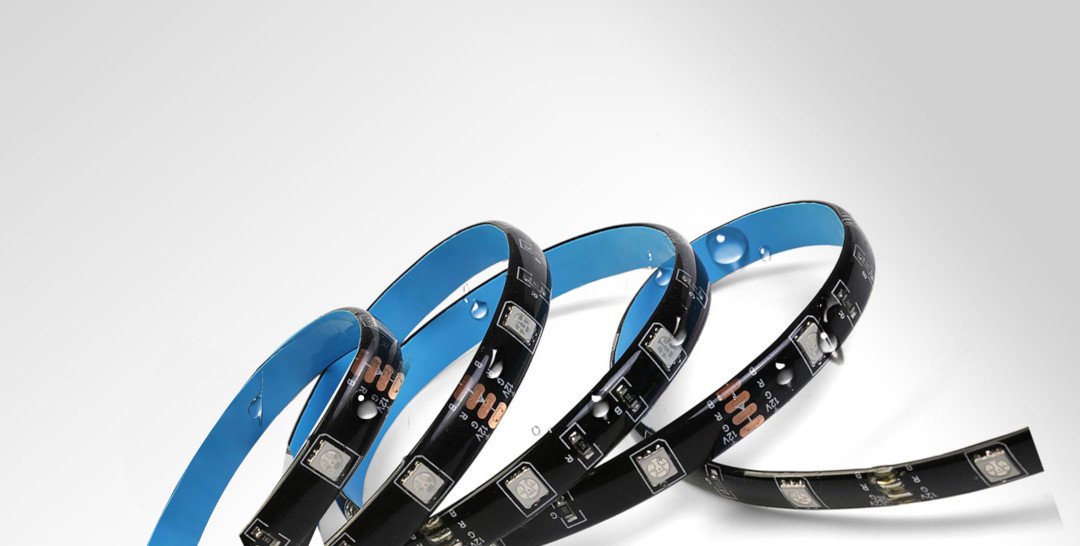 The tape has an IP65 protection class.
Sonoff L1 specification
LED bar:

Type of diodes: SMD5050
Power supply voltage: 12 V
Lifetime: over 25000 h
Material: FPCB / FR-ABS
Luminous flux: 300 lum / m
Communication standard: WiFi IEEE 802.11 b/g/n 2.4 GHz
Leakage class: IP65
Length: 5 m

The power supply:

Input voltage: 100 V to 240 V / 50 to 60 Hz / 0.6 A

Output voltage: 2 V / 2 A

Output power: 24 W

Adapter: EU, US, UK

Protection: overvoltage, overload, temperature

The driver:

Input voltage: 100 V to 240 V / 50 to 60 Hz / 0.6 A
Output voltage: 12 V
Pilot: 24-keys IR
Housing: ABS V0 (fire resistant)
Communication: WiFi IEEE 802.11 b/g/n 2.4 GHz
Set contents
Sonoff L1 LED strip
12 V power supply
Controller
Operating instructions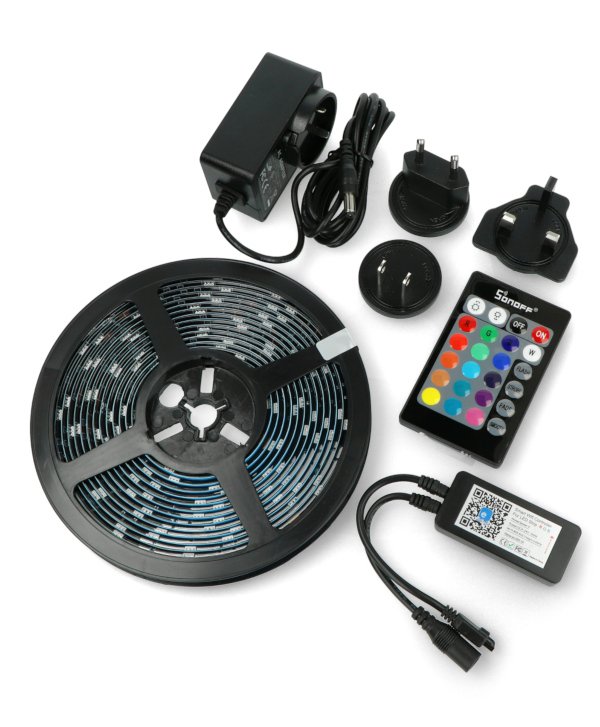 Sonoff L1 kit contents.