Product description: M5Stick Thermal Camera - overlay with thermal imaging camera
Thermal Hat overlay for the implementation ofthermal imaginginto theM5StickCmodule. The overlay is equipped with theMLX90640sensor, which monitors the surface temperature of the object and generates an image using a temperature gradient. The sensor's field of view is100° x 75°. The MLX90640 sensor provideshigh image resolutionas well as reliable operation even inharsh conditions. The set consisting of theM5StickCmodule and Thermal Hat overlay can be acost-effective alternativeto more expensive ready-made counterparts. The sensor does not require frequent calibration, so working with the kit is much easier.
The Thermal Camera cap is sold. TheM5StickCmust be purchased separately.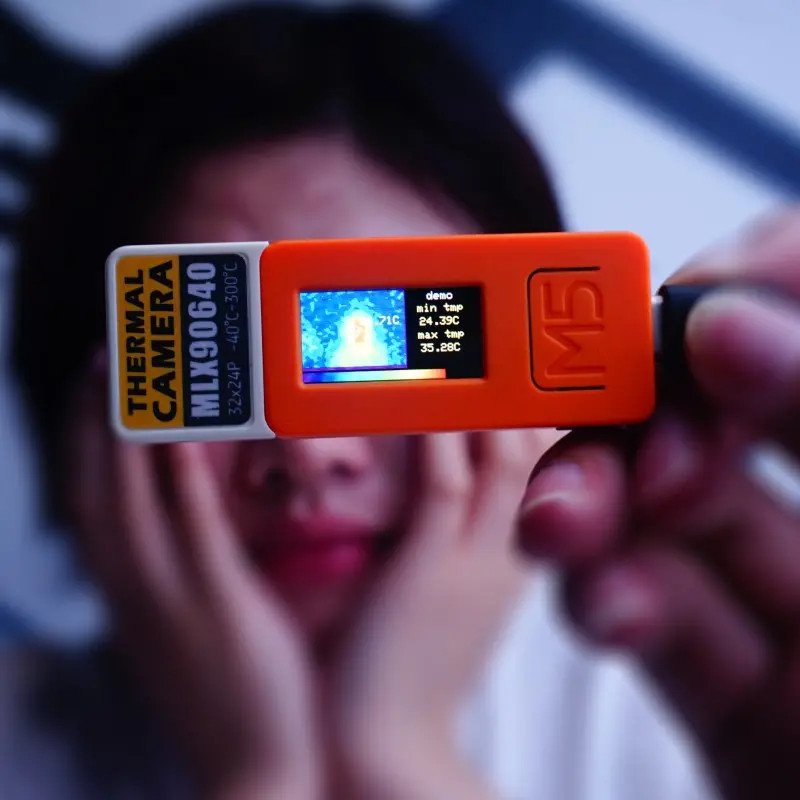 Camera operation with demo program.
Technical specifications
Operating voltage: 3 V to 3.6 V
Power consumption: 23 mA
Field of vision: 110° x 75°
Measuring range: -40°C to 300°C
Resolution: ± 1.5°C
Refresh rate: 0.5 Hz to 64 Hz
Operating temperature: -40°C to 85°C
Dimensions: 25 x 24 x 14 mm
Weight: 8 g