Description: Precision screwdriver set - 16 items
The set contains a set of 16 tools useful at home or in the service RTV, GSM. Screwdrivers fit all screws used in electronic devices. They have magnetic tips. Additionally, the set includes tweezers, spatula, scalpel and tools useful e.g. for dismantling screens.
Example of use of the set
Servicing RTV / GSM devices
Replacement of displays in mobile phones
Home workshop
Watchmaker repairs
Jewelry repairs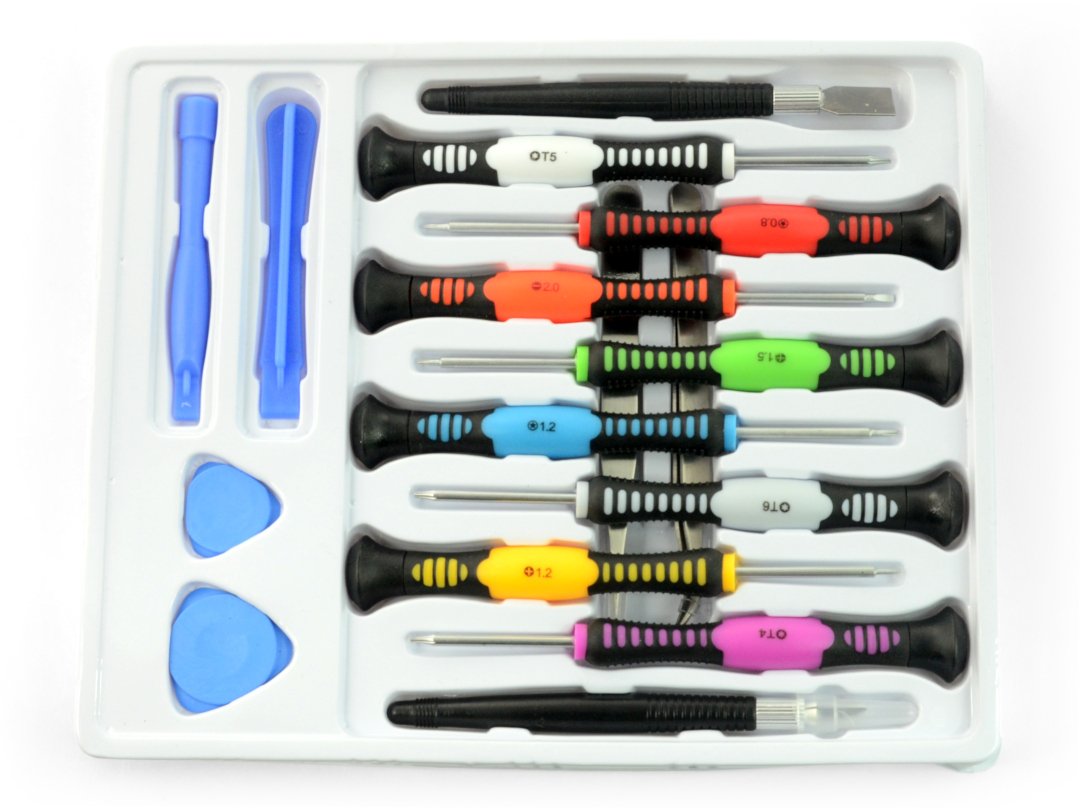 Precision screwdriver set - 16 pieces.
Set contents
Torx T6
Torx T5
Torx T4
Phillips head 1.2
Cross head 1.5
Star 1.2
Star 0.8
Flat 2.0
Straight anti-magnetic tweezers - length 128
Curved anti-magnetic tweezers - length 125 mm
spatula
Scalpel
Screen removal cube - small
Screen removal cube - large
Plastic spoon - small
Plastic spoon - large