Product description: Ultrasonic cleaner VGT-800 600ml
Ultrasonic cleaner is ideal forcleaning dirty optical elements and electronics. The ultrasonic waves cause the excitation of the liquid n the reservoir of the cleaner, that can clean even places that are very hard to reach.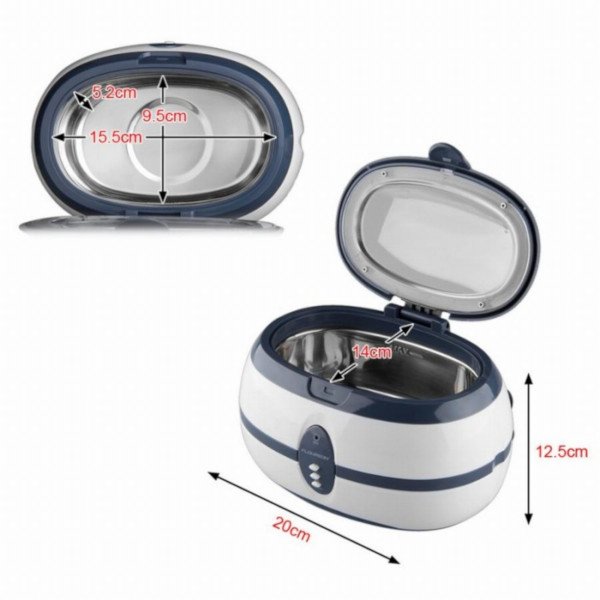 The device is commonly used by people working with dental equipment, jewelers, hairdressers, and cosmetologists. Using the high pressure cleaner isa simple and inexpensive way of cleaning objects of everyday use. Useful for cleaning CDs, jewelry, dental prostheses or toys.
Technical specifications of pressure cleaner
Frequency: 40 kHz,
Ultrasonic power: 35
Power supply: 220 - 240 V AC
Timer: 180 sec
Material of tank: stainless steel SUS304
Reservoir capacity: 600 ml
Tank dimensions: 155 x 95 x 52 mm
Dimensions: 200 x 140 x 125 mm
Weight: 1.1 kg
Package contents:
Ultrasonic cleaner VGT-800
Basket
Watch stand