Product description: Battery Pack Rack 19'' for Armac UPS - 4 x 12V/9Ah - 48V
The BatteryPack from Armac has been designed to extend the uninterruptible power supply of the PSW Rack UPS. The product is equipped with 4 powerful 12 V / 9 Ah batteries with a total voltage of 48 V DC. The Battery Pack in combination with a compatible UPS significantly extends the operation of equipment and ensures stable equipment operation.
Key features
Compatible with PSW series rackmount UPSs
Quick connection with Battery Pack* connector
Stackable by combining multiple Battery Pack modules
NOTE: Care should be taken not to connect the two battery pack connectors with one connection cable, as this will lead to a short circuit. Additionally, when connecting the Battery Pack, make sure that the total battery voltage of the UPS and the Battery Pack module is the same.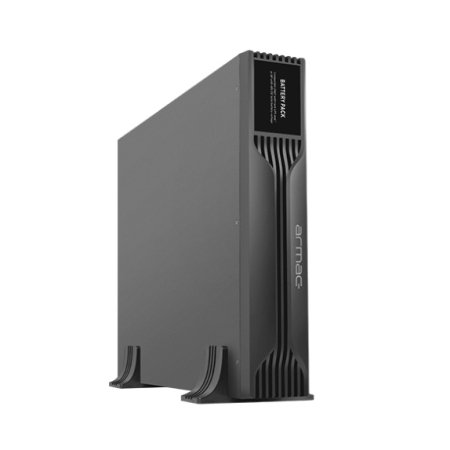 Battery Pack with 4 12 V / 9 Ah batteries.
Technical specifications
Size: 19"
Battery parameters: 4 x 12 V / 9 Ah
Total voltage: 48 V DC
Battery charging time: 4 to 5 hours to 90% capacity
Back-up time: depending on the connected load
Wire height: 2 U
Number of screws required: 6
Compatible with:

UPS: R/2000I/PSW / R/3000I/PSW
Mounting rails: R/0019

Dimensions: 440 x 400 x 88
Weight: 14.8 kg