Description
Wired controller for PC and minicomputer Raspberry Pi, simulating a classic controller from Super Nintendo console. It has 8 functional keys and 4 direction keys. Communicates via USB connector. In our offer you can find a case forthe Raspberry Pi that looks like the SNES console.
Online you can find the systemRetroPie, which combined with the case will create an effective console for old games.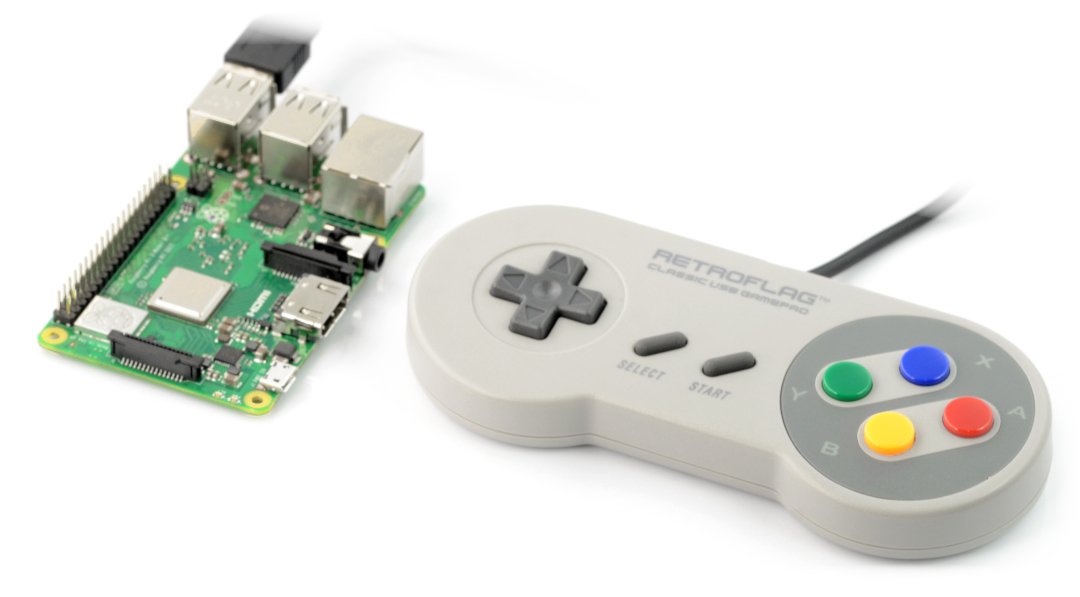 The subject of the sale is the controller, minicomputerRaspberry Pican be purchased separately.
Specification
Simulation of a controller of a SNES console
Material: ABS

Has 8 functional keys and 4 direction keys

Communication: USB
Cable length: 1.8 m
Supports XINPUT, DINPUT and the Turbo function
Compatible with:Windows / macOS / Switch /Raspberry Pi
Dimensions: 144

x 63 x 25mm

Weight: 121 g