Attention!
The product has been discontinued. Check other products incategory.
Description
Fibaro Button is a wireless button compliantwith Z-Wave Plus standard. It allows to turn on devices and scenes in the Fibaro system. Activated by 1 to 5 clicks or pressing and holding down the button. Small dimensions allow installation in any place. Button in orange color. Fibaro Button is both a practical device and a stylish gadget.
Key features
Compatible with Z-Wave devices and Z-Wave Plus
Controlled with the Fibaro Home Center or any Z-Wave network controller
The wireless module operates with batteries (included)
Small size, possible to mount in any place
6 parameters: 1 to 5 clicks and hold down the button
Many color options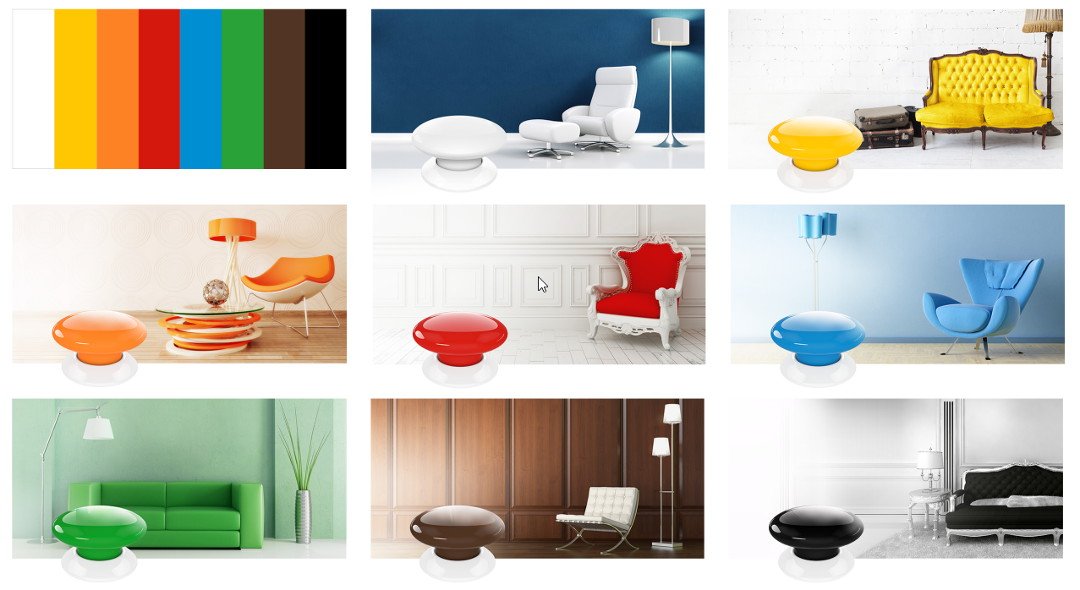 In our offer there are also buttons in other colors.
Specification
Power: battery ER14250 3.6 V
The battery life: approx. 2 years
Operating temperature: 0°C to 40°C
Reach: up to 40m
Color: orange
Dimensions: 46 x 34mm