Attention!
The sale of the product has been completed. Check others in this category.
Description
Figaro series sensors are characterized by high sensitivity, low power consumption and long lifetime. They communicate by sending an analogue signal. Two resistors forming a voltage divider are sufficient to connect them. Details along with a wiring diagram can be found in the product documentation. It has 5 mm feet.
The module has too short legs and does not fit into our stand.
Specification
Sensor TGS2603
Power supply voltage: 5 V
Measuring range: 1 to 10 ppm
The length of the legs: 5 mm
Communication: analogue signal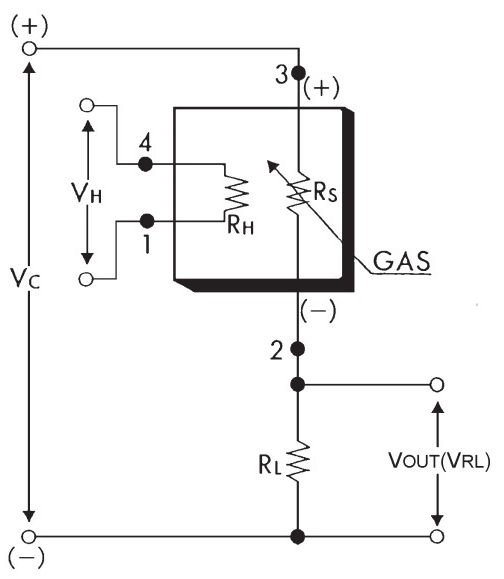 Example of Figaro sensor connection diagram. Details in the documentation.