Attention!
The product has been discontinued. Check other products incategory.
Description
Replacement head for3D-printingwith filamentsPLA, ABS, PC and FLEXfor printerDobot Mooz 2. The nozzle has a diameter of0.4 mmand heats the print material to 190-260℃. Works with filaments with thickness of1.75 mm. Working space is130 x 130 x 130 mm, print speed isfrom 10 to 80 mm/secand resolutionfrom 0.05 to 0.3 mm.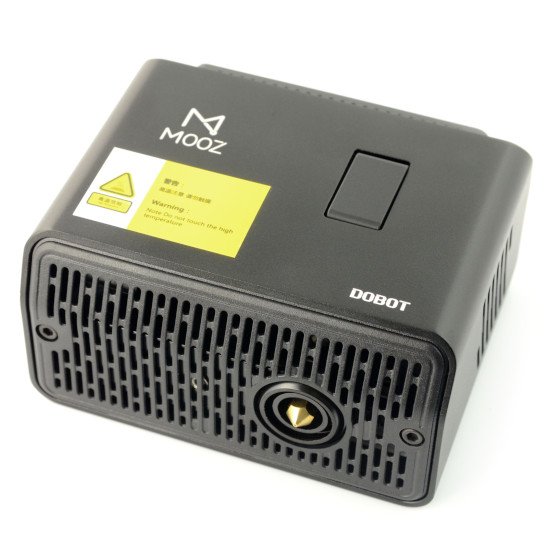 In our offer there are also modules for CNC cutting andlaser engraving.
Specification
Nozzle diameter: 0.4 mm
Filament diameter: 1.75 mm
Resolution: 0.05 to 0.3 mm
Print temperature: 190 to 260

℃

Print material: PLA, ABS, PC, FLEX
Print speed: from 10 to 80 mm/sec
Working area: 130 x 130 x 130 mm
Module dimensions: 88,5 x 103 x 54 mm
Weight: 0.6 kg