Attention!
The sale of the product has been completed. Check others in thiscategory.
Description
A digital sensor combining time-of-flight proximity measurement and the ability to measure ambient light intensity. It operates in a range up to 400 cm with a resolution of 1 mm. It communicates via the I2C bus (QWIIC connector) and is powered from 2.6 to 3.5 V.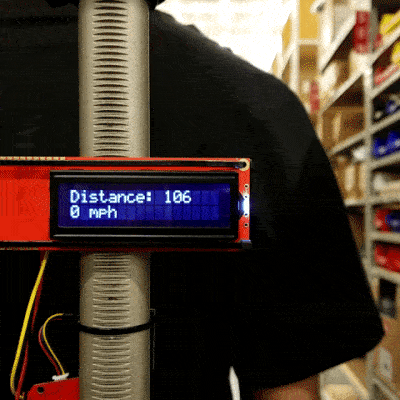 Specification
Supply voltage: 2.6 V to 3.5 V
Measuring range: 4 to 400 cm
Resolution: 1 mm
Interface: I2C- built-in QWIIC connectors
Plate dimensions: 26 x 26 mm
Communication
The sensor has six outputs for self-assembly of goldpin connectors - 2.54 mmraster(not included).
Name

Description

GND

The weight of the system.

3V3

Supply voltage of the module from 2.7 V to 3.5 V.

The SDA and SCL lines are pulled up to this level with resistors.


SDA

I2C data line.

Low state is 0 V and high state is equal to VIN pin.

SCL

Clock line I2C.

Low state is 0 V and high state is equal to VIN pin.

INT

Interrupt, reaches a low state when the data is ready.

SHUT

Pin disabling module activated in low state. Pulled under VDD by default.

Low state switches the sensor to standby. Seedocumentationfor details.