Description
WiFi module based on ESP8266 chip. It has a built-in USB-UART interface with CH340G chip and ESP-12F module. Built-in microUSB connector allows to power the chip directly from the USB computer. Additionally, Witty Mini has an RGB diode, light sensor and 2 buttons.
More details about NodeMCU software can be found at GitHub.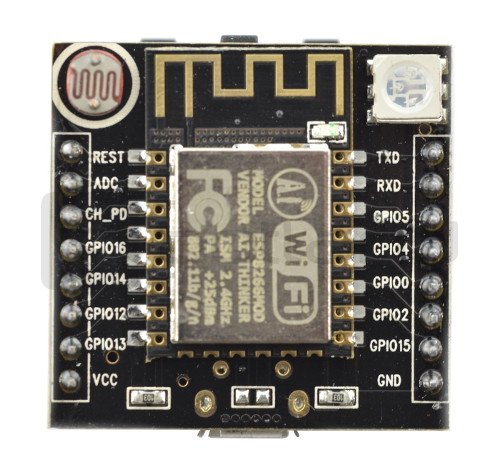 The dimensions of the connected boards are 31 x 30 x 23 mm.

Specification
WiFi board ESP8266 Witty Mini
Output layout according to ESP-12F
USB-UART interface: CH340 chip
Built-in voltage regulator
MicroUSB connector for transmission and power supply
RGB diode
Light sensor
2 buttons:

Button for any use
Reset / Flash

Dimensions: 31 x 30 x 23 mm (both tiles together)