Attention!
The product has been discontinued. Check others products incategory.
Description
DJI Ryze Tello is the newest product by Ryze designed as a recreational drone. It allows you to fly it both indoor and outdoor in distance up to 100 meters. It has a camera recording HD movies. The model is controlled via a smartphone.
Look at the world from a different point of view
The drone is always ready for launch. It allows you to admire the world from a different point of view. It has two antennas, providing a clear and continuous transmission. Built-in battery allows you even for a13 minute longflight.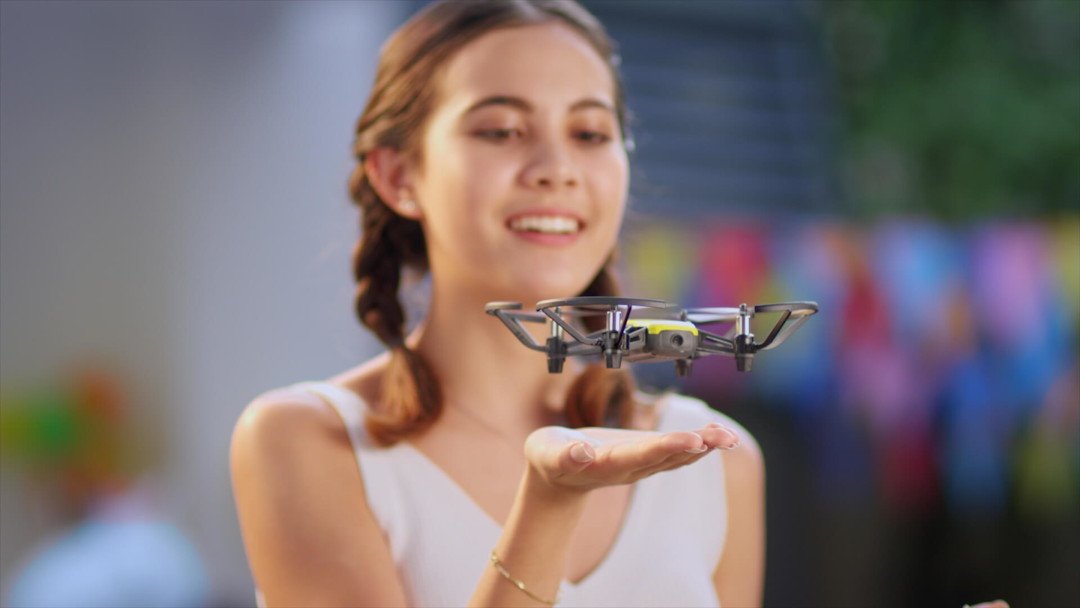 Simple control
The intuitive interface enables the use even for people who have not had any contact with drones before. Ryze Tello is controlled via a dedicated smartphone app.

Unique features
Ryze Tello allows you to perform 8D stunts thanks to the latest Intel and DJI technology. Every action is carried out with taps on the screen. The drone also has a very easy launch - just throw it in the air. An additional trampoline mode allows it to move up and down right from your hand.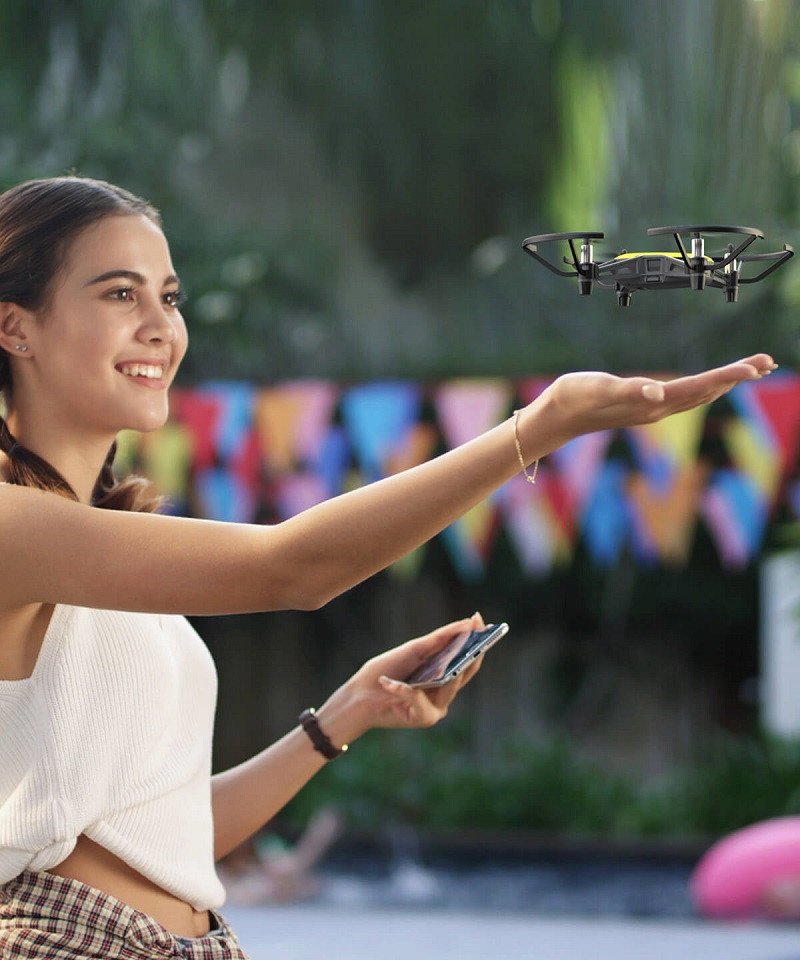 Beautiful videos and pictures
Tello can record HD video and photos in high resolution. EZ Shots camera allows you to record short videos and share them on social media. Electronic stabilization makes footage very clear and eliminates any interference.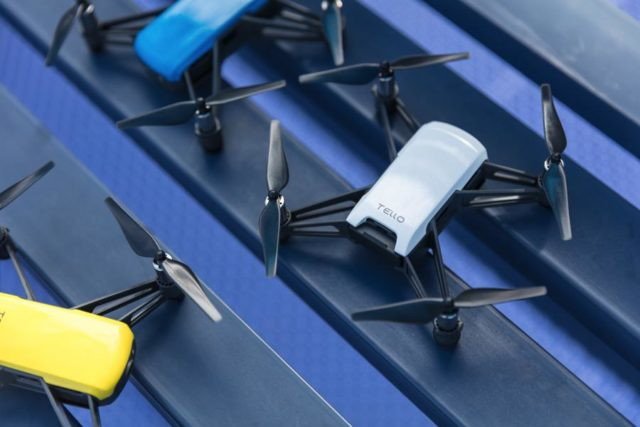 Security
The drone is lightweight and has a durable body, allowing effortless and simple control. Landing is carried out using one button. Low battery status is indicated in the application. In the case of loss of connection, you can land it thanks to the Fail Safe feature. Tello also allows for accurate stopping in the air at a certain altitude.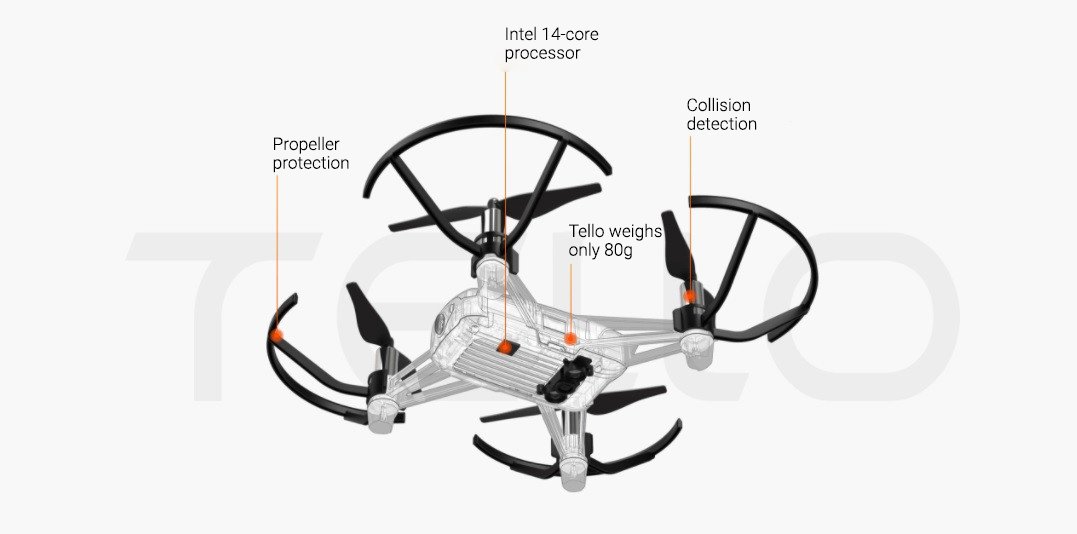 Learn and play
The drone can be programmed to provide in a software with a Stratch feature and coding system MYTH dedicated for studying programming for the youngest ones. Advanced users will be interested in writing apps using SDK.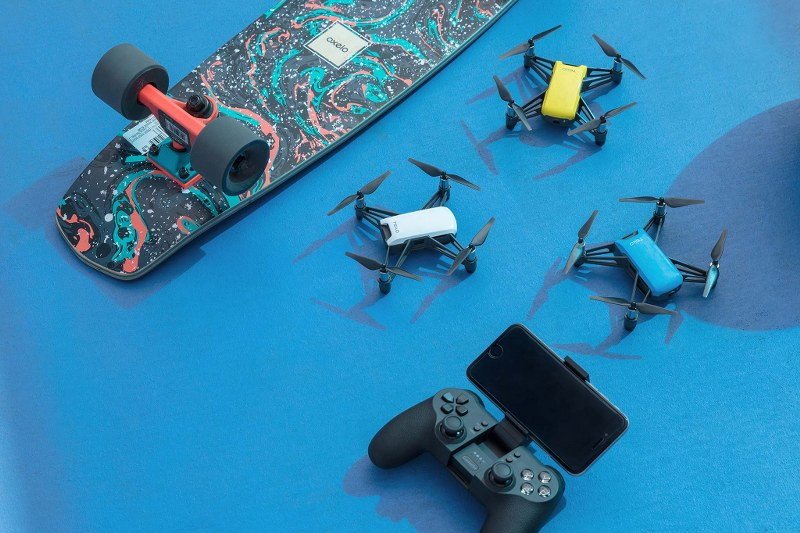 Specification
Ryze Tello
Flight range: up to 100 m
Speed: 8 km/h
Flight time: 13 minutes
Height: up to 10 m
FPV: first person view
Built-in rechargeable battery 3.8 V / 1,1 Ah
Charging port: microUSB
Camera resolution: 5 MPx
Angle: 82,6 °
Video format: JPG, MP4
Dimensions: 98 x 92,5 x 41 mm
Weight: 80 g
Included
DJI Tello
4 pairs of propellers
2 protective caps for the propellers screws
Battery
The user manual