Attention!
The product has been discontinued. Check others products incategory.
Description
Shield for Raspberry Pi is based on system LARA-R211 used as a modem of mobile phone designed for LTE network and in case of emergency - 2G network. It supports, i.a. TCP / UDP / HTTP. It has two interfaces, UART and USB. The Raspberry is connected with the shield via UART using AT commands without any additional drivers.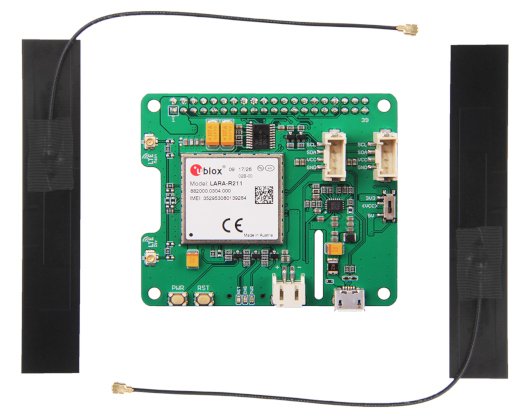 The set includes two antennas, main and DIV, the main is used both for transmission and reception.DIV antenna is used only for reception and improves receiver's sensitivity.
The manufacturer has prepareda short guide abouthow to prepare and program the shield so that it functions correctly.
The distribution of the elements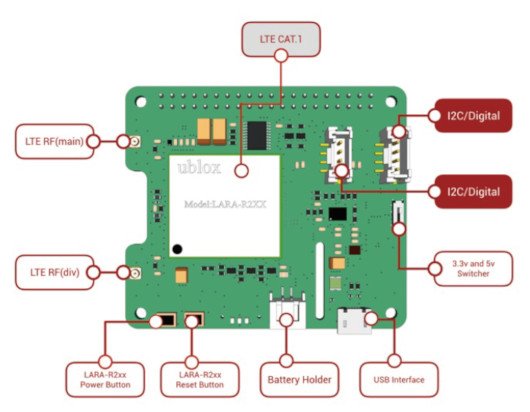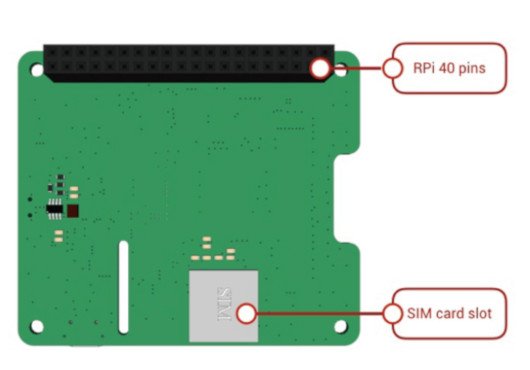 Name
Description
LTE CAT.1

Module U-blox LARA-R211 from series LTE CAT.1

I2C / Digital

The shield has 2 ports I2C / digital Grove

3.3 v and 5v

Switcher

Switch to change the voltage from 3.3 V to 5 V

in the ports of the Grove

USB interface

The USB connector can be used to power or as a debugger
Battery Holder
JST connector for power supply from the battery
Reset button
Button to reset the module
Power button
Button must be held pressed for 2 seconds to start the module LARA-R211
LTE RF main
The main antenna module
LTE RF div
Antenna div
RPI 40 pins
The pins are used to connect the shields to the connectors GPIO on the Raspberry
SIM card slot
slot for SIM card
Specification
Compatible with Raspberry B+ and above
Support for LTE and 2G
Interface: UART, USB
Support fort the Grove connectors: digital / I2C
Supported protocols: TCP, UDP, HTTP, FTP, SSL
IPV4 / IPV6
Dimensions: 65 x 56 x 18.5 mm
23,4 g