Attention!
The product has been discontinued. Check other products in category.
Description
Transparent case for minicomputer Khadas VIM1 and VIM2with external dimensions of 96.5 x 70 x 23.5. The case will also fit a special heatsink and afan. The set does not containmetal plates.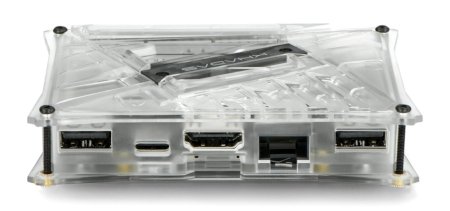 The subject of the sale is the case, minicomputerKhadascan be purchased separately.
Specification
Color: transparent
Material: polycarbonate
Removable belt clip for access to the connectors GPIO
Works with: minicomputers Khadas VIM1 and VIM2, a dedicated heatsink and fan
Dimensions: 96,5 x 70 x 23.5 mm