Attention!
The product has been discontinued. Check others products in category.
Description
Remote LAN switch GRL-01 is a part the Exta Free system. It is used to turn on and off the device using the LAN network via web browser. It has protection in the form of SSL protocol. Voltage supply 230 V AC. Connects directly into a wall socket.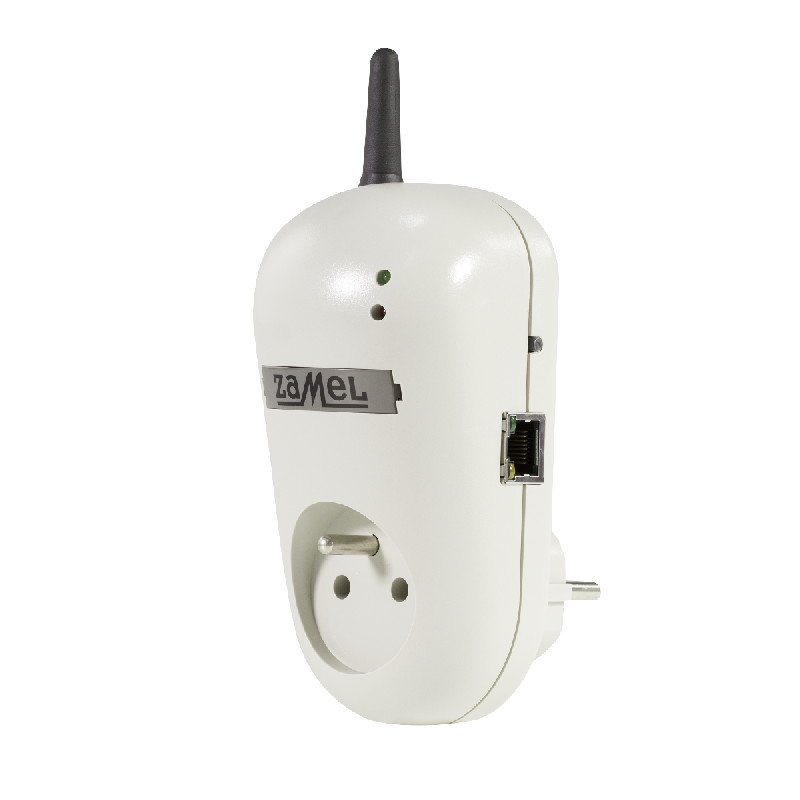 Exta Free
Control system of intelligent building, working with 868 MHz radio frequency. It has a unilateral communication, encrypted transmissions, complex logic functions, and remote control of devices. The mode of operation of each receiver must be added manually. The manufacturer also offers a new series of sensors - Exta Life. A more precise specification of both series of sensors is available on the website of the manufacturer.
Key features
Control via LAN network
Optical signal - LEDs
3 mode of operation:

Turn on
Turn off
Restart (changing the position of the relay contacts for a certain time)

Connecting into the socket
Built-in RJ45 connector
The device does not work with the Exta Free devices.
Specification
Model: GRL-01
Power supply: 230 V AC
Power consumption: up to 2 W
An encrypted SSL connection
Supported protocols:

IP
TCP
UDP
HTTP
HTPPS
DHCP
ARP

Number of outputs: 1 x 230 V / 16 A
RJ45 connector
Options for the connection: 10 Mb/s Full Duplex
Mounting: socket
Signalising: LED diodes
Working temperature: from -10 °C to 55 °C
Degree of protection: IP20
Protection class: II
Dimensions: 160 x 90 x 66 mm
Weight: 170 g
Compliance standards:

PN-EN 60950-1:2007
PN-EN 55024:2000

PN-EN 61000-4-4