Attention!
The product has been discontinued. Check other products incategory.
Description
Transparent case for Raspberry Pi minicomputer in version 3B, 2B and 1B+ with external dimensions of 94 x 63 x 32 mm. It has removable top cover for easy access to the GPIO connectors. The set also includes non-slip feet.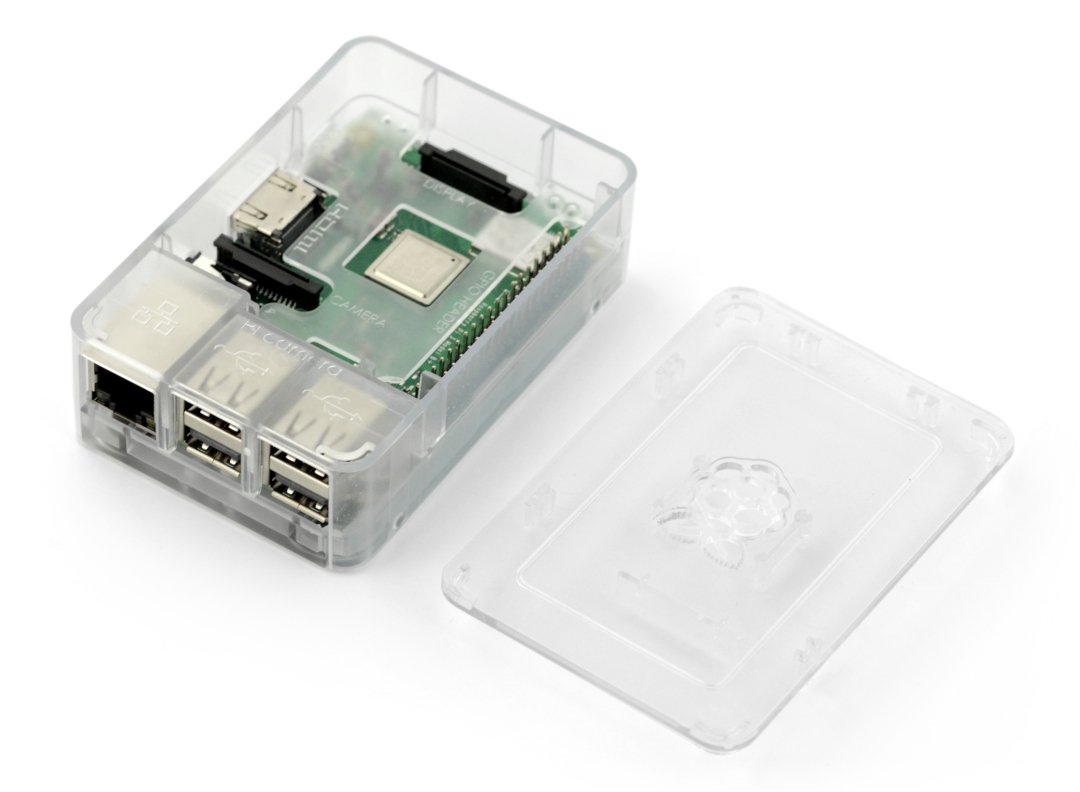 Thanks to the removable top cover, the user can easily connect the systems to the connectors of the GPIOof the Raspberry Pi.
Attention!
This version of the RS Pro caseworks with the latestminicomputer Raspberry Pi 3 in theversion B+, gives the possibility of mounting a heatsink on the main CPU, while there is no space for the heatsink in the system of the LAN controller.
Specification