Attention!
The product has been discontinued. Check other products in category.
Coolseer WiFi Bulb Adapter - smart light bulb socket E26 / E27 WiFi
Intelligent light bulb socketwithE26 / E27thread. The socket has a built-inWiFi module, so you can control it wirelessly usinga dedicated applicationor usingvoice commandsusing avoiceassistantsuchas Amazon Alexa or Google Home. The application can also seta schedule forswitching on the socket. The maximum load is 40 W.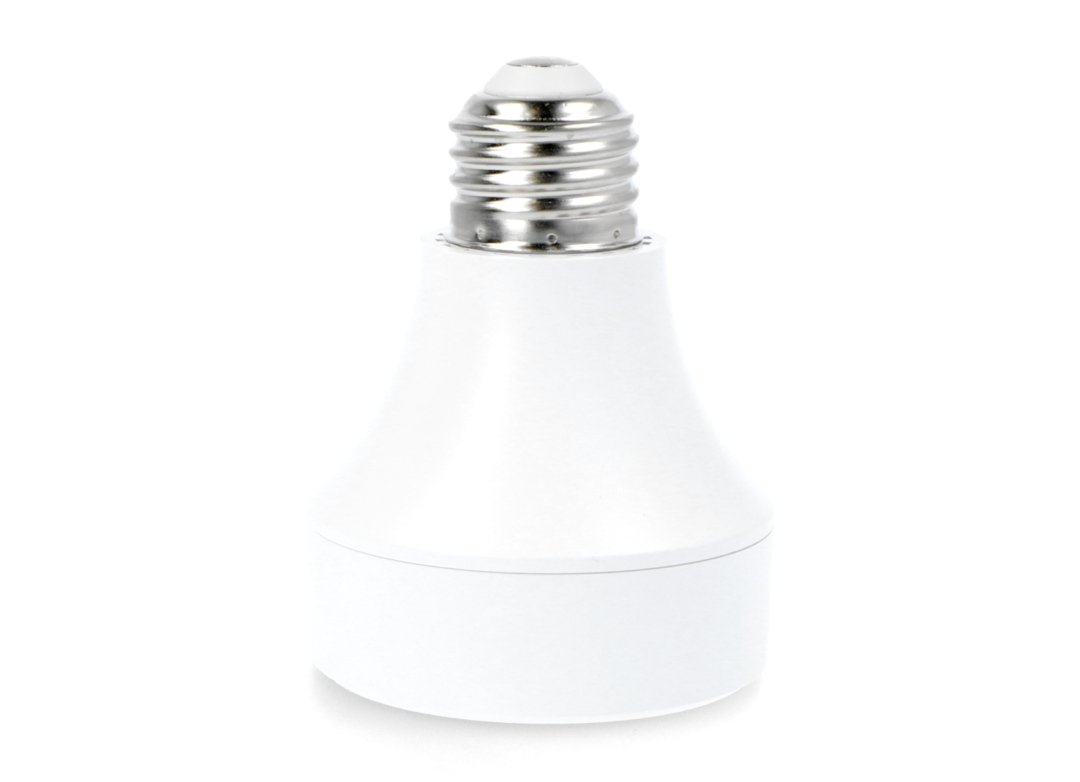 Intelligent socket E26 / E27.
Bulb socket specification
Supply voltage: 110 V to 240 V AC
Maximum load: 40 W
Thread: E26 / E27
Operating range: 150 m to 250 m
Weight: 90 g