Attention!
The product has been discontinued. Check other products in category.
Product description: Coolseer WiFi Wall Socket - smart WiFi socket + 2x USB
Intelligent CoolseerCOL-WS02WEsocket equipped with WiFi, which in addition to the network socket has also 2 USB ports. The socket can be controlled wirelessly using the application for mobile devices with Andoid or iOS system.It also supports voice commands usinga voice assistantinthe form of GoogleHome, Amazon Alexa orIFTTT. The built-inbuttonalso allows manual switching on. The maximum load is 2000 W.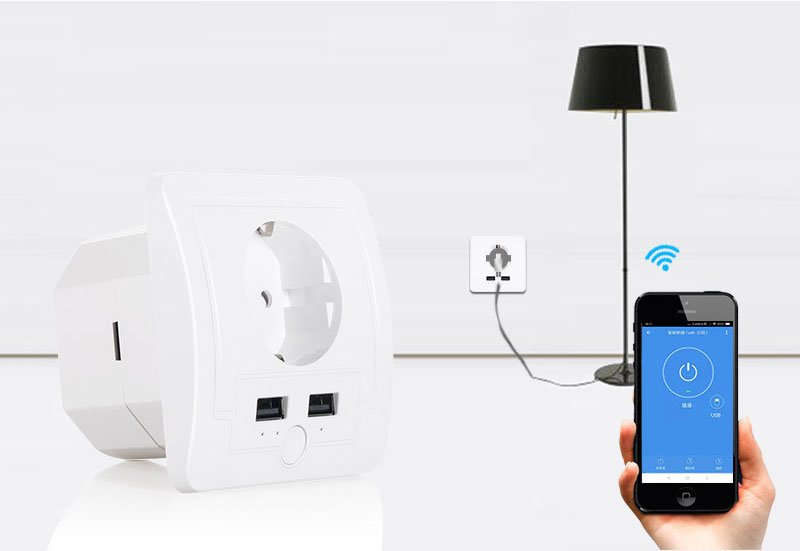 Intelligent WiFi Coolseer socket COL-WS02WE.
Specifications of the intelligent Coolseer socket
Operating voltage: 100 V to 240 V / 10 A
Maximum load: 2000 W
USB port: 2 x 5 V / 2.1 A
Housing material: fire resistant PC+ABS
Communication: 2.4 GHz WiFi
Colour: white
He works with: Amazon Alexa, Google Home, IFTTT
Dimensions: 80.5 x 80.5 x 63.5 mm