Product description: Raspberry Pi model 4B aluminium VESA enclosure - green - LT-4B01-A
TheRaspberry Pi 4Bdedicated housing made ofgreenaluminiumconsists of a base with side walls, a top cover and two VESA tiles with75 mm x 75 mmmounting holes and screws that can be used to screw the housing permanently to the wall or other devices. The top flap of the enclosure hasnumerous ventilation holesand can bedismantledat any time.The enclosure is equipped with precisely cut-out holes for USB, HDMI, 3.5 mm audio jack, Ethernet connection and a microSD card slot. The top cover of the case allows easy and quick disassembly for access to GPIO ports.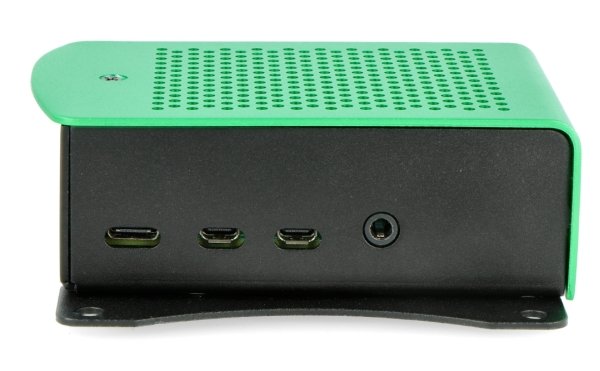 The case has special cut-out holes compatible with Raspberry Pi 4B.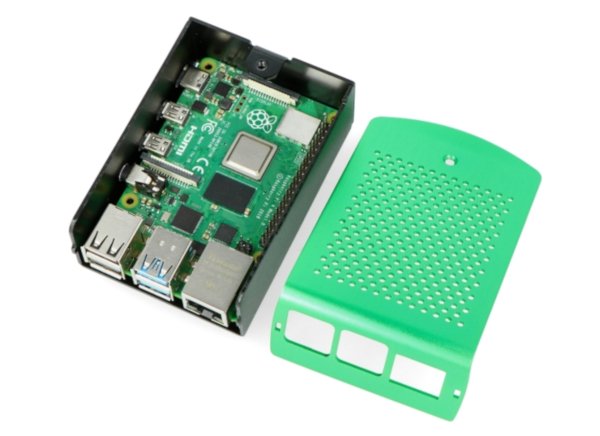 The case is sold separately,Raspberry Pi 4Bmini-computer can be purchased.
Set contents:
Raspberry Pi 4B compatible enclosure - base with side walls + top cover
VESA inserts with 75 x 75 mm mounting holes
Mounting screws
Housing specifications
Material: aluminium
Colour: green
Removable top cover
Hole spacing of mounted tiles: 75 x 75 mm
Dimensions: 95 x 63 x 36 mm
Included: screws and two aluminium plates