Attention!
The sale of the product has been completed. Check others in this category.
Product description: Tunnel drive EDF27 - COM5M 11000kv 45 W
Small and lightweight tunnel drive with brushless 11000 kv CO5M motor mounted, 45 W. External diameter of the device is 29 mm (internal 27 mm), total weight is 8 g.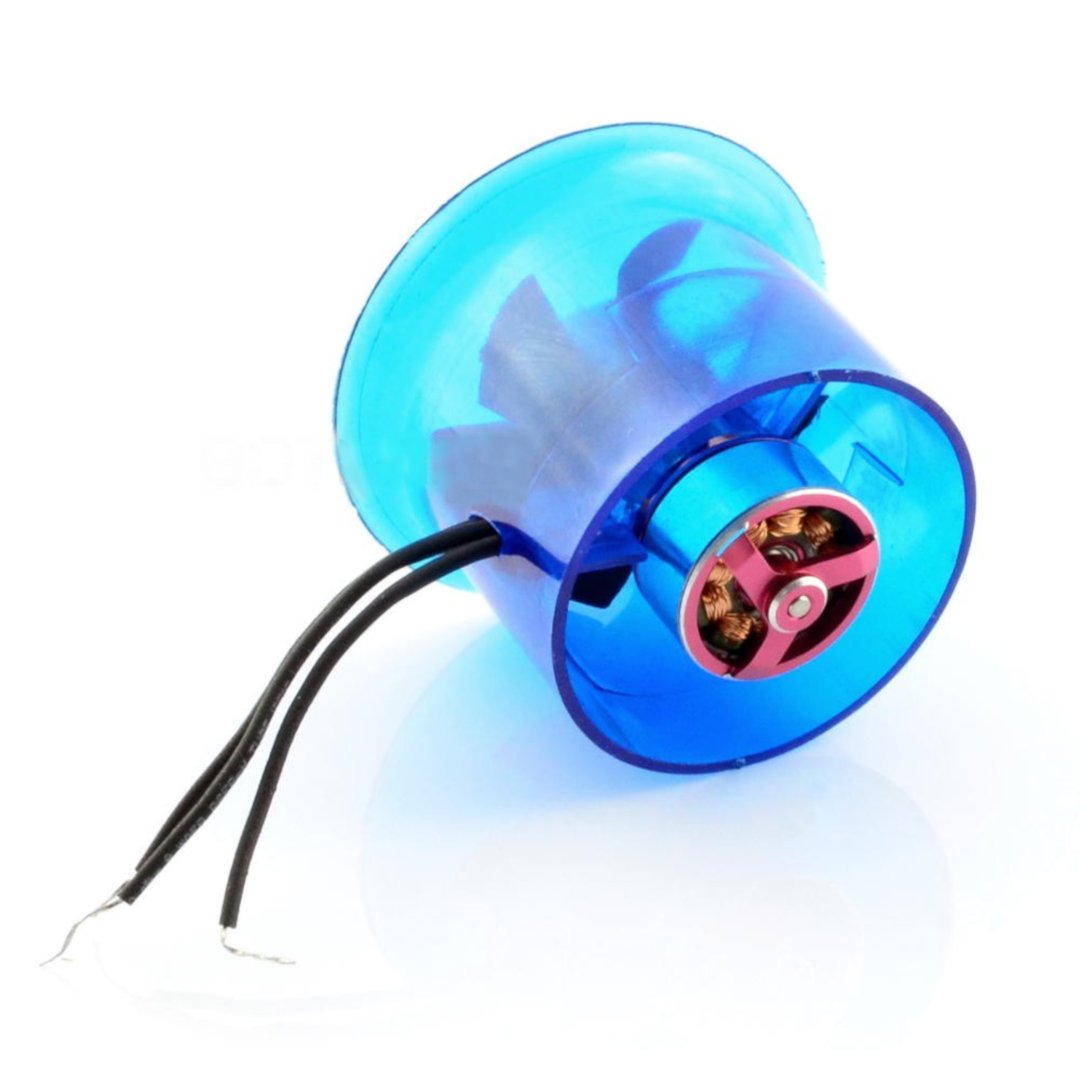 Tunnel drive EDF27 - COM5M 11000 kv 45 W
The turbine is currently used in most of the best designs and is suitable for ultra-lightweight Line Follower robots. With seven shovels and a high speed motor, it can achieve a thrust of up to 72 g at 8.0 V.
Technical specification of tunnel drive EDF27 - CO5M 11000kv 45 W
Motor: brushless CO5M 11000 kv*
Internal diameter: 27 mm
External diameter: 29 mm
Length with motor: 13 mm
Weight: 8 g
Number of rotor blades: 7
Optimal performance for Lipo 2S (7.4 V) packages
Parameters for 7.4 V
Power: 38.5 W
Average current: 5,2 A
A string: 66 g
Parameters for 8.0 V
Power: 45.6 W
Average current: 5,7 A
A string: 72 g