Attention!
The product has been discontinued. Check other products in category.
Product description: Raspberry Pi 4B housing - KKSB aluminium - grey.
Mini computer casingRaspberry Pi 4Bmade ofaluminiumgray. The set includes mounting screws, thermally conductive tape, 4 non-slip silicone washers, housing base with mounting holes, top cover with holes. The enclosure has precisely cut-out holes for 3.5 mm audio jack connectors, HDMI, USB, Ethernet and memory card slot.microSD. The housing also acts as a heat sink.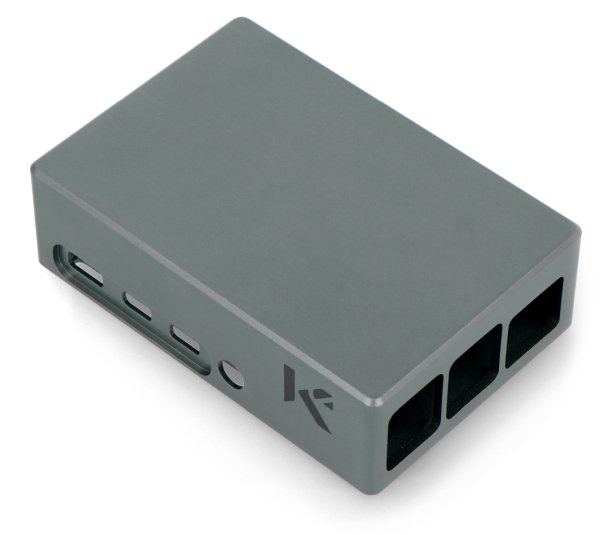 Housing for Raspberry Pi 4B - KKSB aluminum - gray.
Housing specifications for Raspberry Pi 4B
Raspberry compatible enclosure Pi 4B
Holes compatible with Raspberry Pi connectors
Material: aluminium
Colour: grey
External dimensions: 94 mm × 64 mm × 24 mm
The kit includes:
Raspberry compatible enclosure Pi 4B - base + top cover
Mounting screws
4 non-slip silicone pads
Thermal conductive tape