Attention!
The product has been discontinued. Check other products in category.
Product description: Bluetooth 5.0 BLE USB adapter - ASUS USB-BT500
TheASUSBluetooth 5.0 USBadapterprovides a wireless connection to Bluetooth-enabled devices such as computers, printers, phones, headsets, speakers and keyboards. It provides twice thedata transferrate andextends the communication range to 10 meters(33 feet). It isfully compatible, also with backward versions of Bluetooth 2.1 / 3.x / 4.x. Made in Low Energy technology.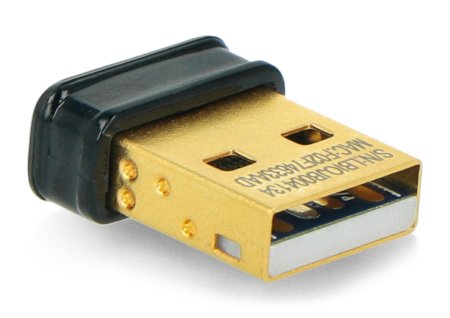 Bluetooth 5.0 BLE USB module manufactured by ASUS.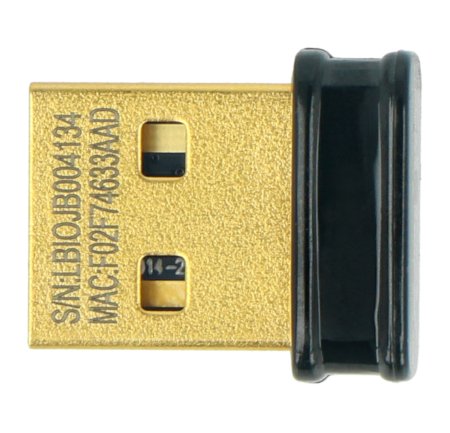 It offers twice as fast data transmission and extends the range up to 10m.
Technical specifications
Model: USB-BT500
Communication standard: Bluetooth 5.0 + EDR and Bluetooth Smart (Bluetooth low energy)
Interface: USB 2.0 type A
Supported Profiles: GAP / HFP / HCRP / OPP / RFCOMM / SPP / SDP / AVDTP / AVRCP / BNEP / DUN
Data rate:

up to 3 Mbps (classic BT-BR / EDR)
2 Mbps (BLE)

Operation distance:

up to 10 meters (classic BT-BR / EDR)
up to 40 metres (BLE) in open field

Frequency band: 2402 MHz to 2480 MHz
Spectrum: FHSS spread spectrum with frequency hopping
Operating system support: Windows 8.1 / 10, Linux
Adapter dimensions: 7.1 x 14.9 x 17.4 mm
Adapter weight: 1,9 g