Attention!
The product has been discontinued. Check other products in category.
Product description: Lithium battery CR2450 3 V Maxell
CR2450(ECR2450, DL2450)batterywith a nominal voltageof 3 Vand a capacityof 550 mAh, used e.g. as a power source for low-current systems.
Elements sold in a package of 5 pieces.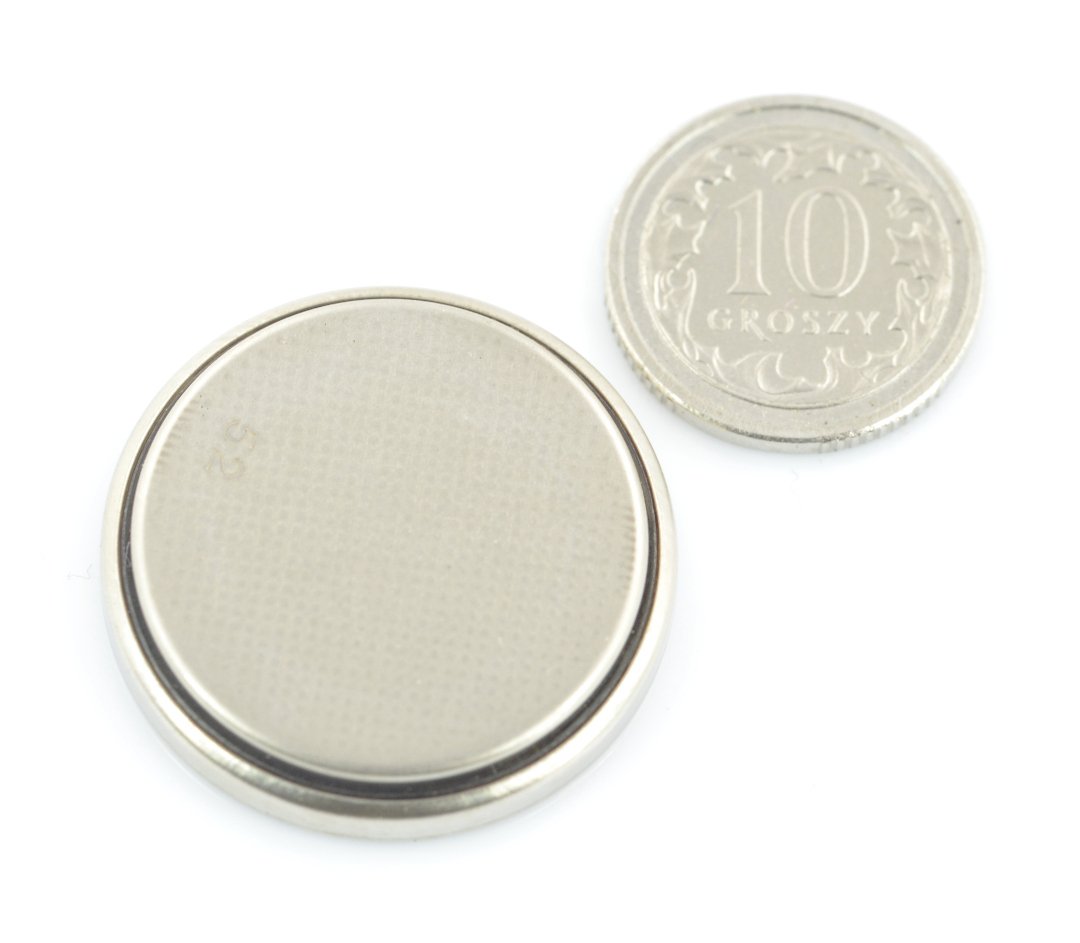 Batterydimensions compared to the 10 gr coin.
Specification
BatteryCR2450

(ECR2450, DL2450)



Tension: 3 V
Capacity: 550 mAh
Diameter: 24.5 mm
Height: 5 mm