Attention!
The product has been discontinued. Check other products in category.
Description
Module with 4 character 7-segment display. It displays four digits with the colon and some characters. Based on the TM1637 system, compatible with the popular Arduino boards.
Connection
The circuit has 4 outputs in a form of sodlered goldpin connector, raster 2.54 mm.
| Pin | Description |
| --- | --- |
| VCC | Supply voltage from 3.3 V to 5.0 V. |
| GND | Ground of the system. |
| DIO | Data line. |
| CLK | Clock line. |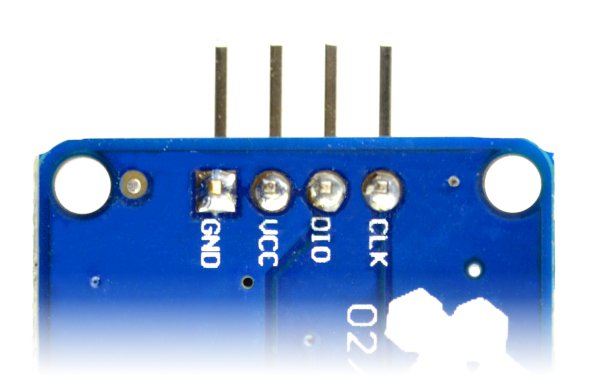 Specification
Supply voltage: 3.3 V to 5.0 V
Graphics: TM1637
Communication: interface digital: DIO, CLK
Color segments: red
Outputs: 4-pin goldpin raster 2.54 mm
Dimensions: 42 x 25 x 8 mm
Character height: 9 mm
Weight: 8 g