Attention!
The product has been discontinued. Check others products incategory.
Product description: Li-Pol Akyga 1250 mAh 1S 3.7 V battery - JST-BEC connector + socket
Akygalithium-polymer battery, 3.7 V and 1250 mAh capacity. The battery's outputs are a connector and a 2.54 mm raster socket. The cable length is 150mm.It can be used in many devices, e.g.: digital cameras, cameras, mobile phones, multimedia players. It can also be used as a power source in model making,GPSsystemsand evenmedicine. Akyga battery is easy to install, its self-discharge rate is slow.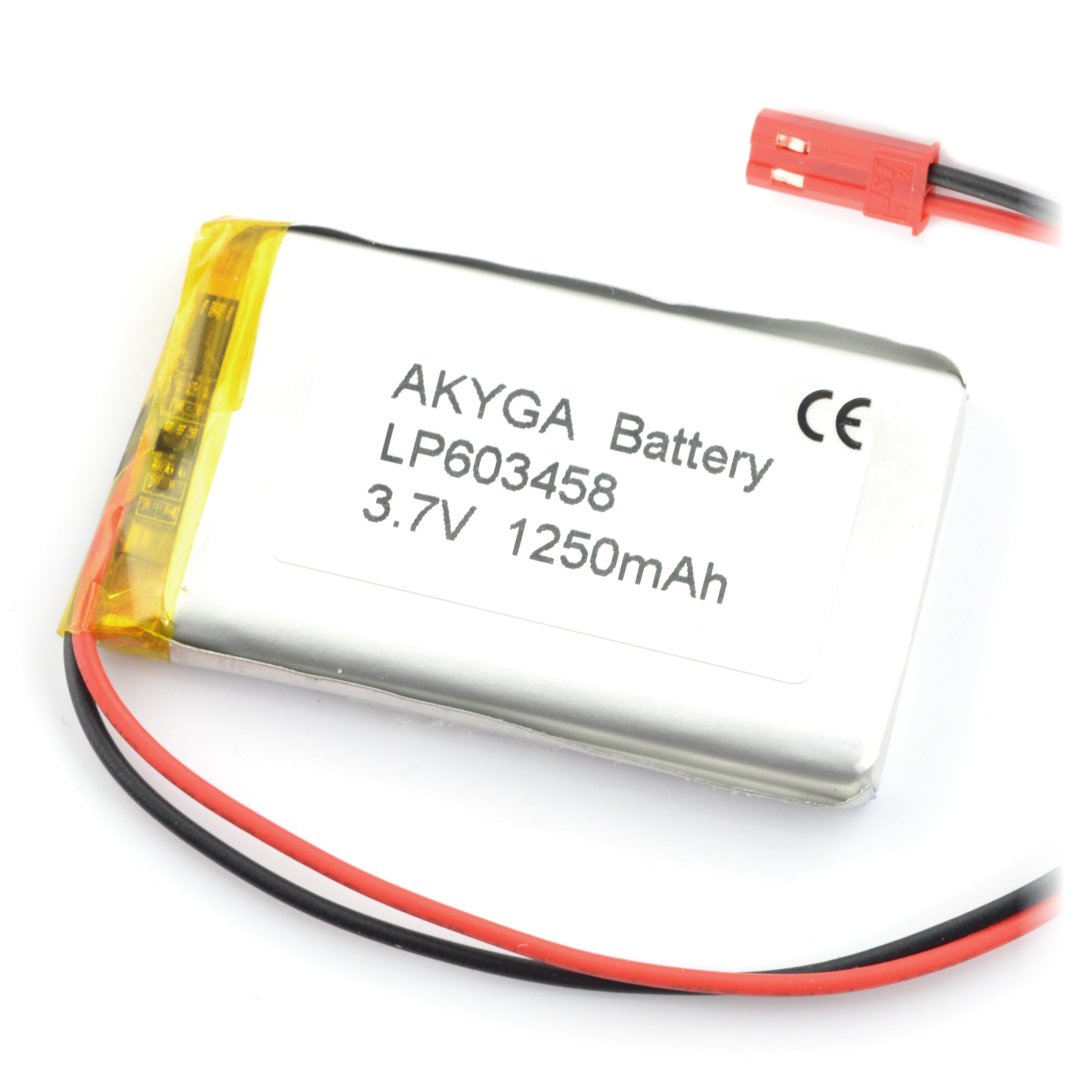 Li-Pol Akyga 1250 mAh 1S 3.7 V battery - JST-BEC connector + socket.
Main features of Li-Pol Akyga battery
Very efficient
It has optimal capacity in relation to the dimensions and weight of the cell
Easy to install
Environmentally friendly battery
It has a slow rate of cell discharge on its own
It is widely used e.g. in mobile devices, GPS systems, medicine
Li-Pol battery specification
Battery type: lithium-polymer

Rated voltage: 3,7 V

Capacity: 1250 mAh

Nominal charge/discharge current: 0.2 C (0.25 A) / -

Maximum charge/discharge current: 0.5 C (0.625 A) / 1 C (1.25 A)

Operating temperature range: -20°C to 60°C

Power cable length: 150 mm

Connector type: Female 2-pin

Security: PCM

Raster of exits: 2.54 mm

Dimensions: 58 x 34 x 6 mm

Weight: 25,5 g
Our offer also includes chargersandJST sockets matchedto the package connectors.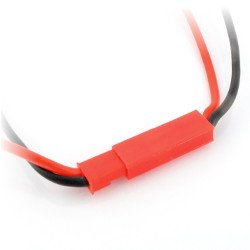 NOTE!
Before use it is necessary to read