Attention!
The product has been discontinued. Check other products in category.
Description of Pi Clock DS1307 RTC for Raspberry Pi 4B/3B+/3B/2B
Module with real time clock PCF8563, of which the voltage is supported by the round CR2032 battery (included). The system allows you to measure the time when the Raspberry Pi is disconnected from the power supply. The module has a 40-pin connector and built-in buzzer (connected to pin GPIO16).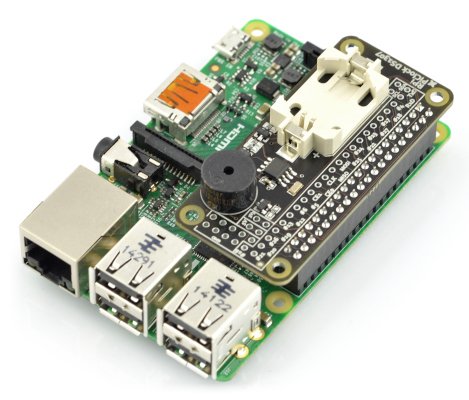 The subject of the sale is module.The Raspberry Pimust be purchased separately.
Connectors GPIO of minicomputer were led out on the upper part in the form of mounting holes, so the user can use them freely after the installation of the module. The set has no goldpin connectors to solder.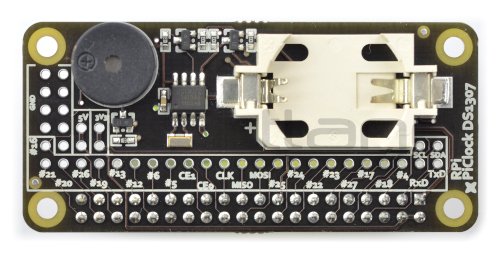 PI DS1307 Clock - top view. The set also includes a round CR2032 battery.
Specification: Pi Clock DS1307 RTC for Raspberry Pi 4B/3B+/3B/2B
Real time clock based on the DS1307 system (documentation)
Communication: I2C - lines SDA1#2 and SCL1#3 Raspberry Pi
Built-in buzzer connected to pin GPIO16 of Raspberry Pi
Battery support of the power supply - the set has battery CR2032
Led out were the GPIO connectors of Raspberry Pi
Four mounting holes
It works withRaspberry Pi 4B / 3B+ / 3B / 2B