Attention!
The sale of the product has been completed. Check others in thiscategory.
Description
Gimbal Selfiestick SmartStab is a device designed for blog and video reporters as well as people who want to record interesting videos and place them on a social networking site. All you have to do is place your smartphone in special stabilization clips, turn on the recording and enjoy incredibly stable shots. The stabilizer reduces vibrations to a minimum, so the image is smooth and professional.

Supported phones
The stabilizer has a customizable handle, which makes it extremely versatile. It works with most smartphones up to 5.5'' screen size (e.g. Apple iPhone 6 Plus / 6S Plus, Samsung Galaxy S7 etc). SmartStab also has the ability to mount on a tripod through the popular 1/4'' thread.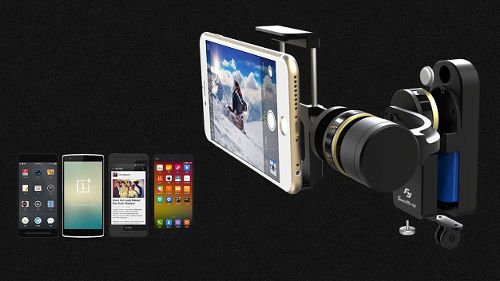 Comfort of use
SmartStab was designed on the basis of popular and proven WG series gimbals, thanks to which it can be used not only on the selfiestick extension cord. The control on the handle allows you to move the phone up or down. For quick mounting the stabilizer is equipped with a clip-on system, which means that one 'click' is enough to open the holder and mount the smartphone.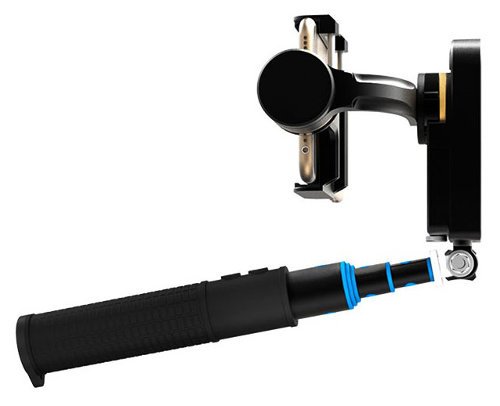 High quality workmanship
Smartstab is made of the highest quality materials. The designers managed to achieve low weight, which ensures high comfort of use. Even during long work the user's hand does not get tired.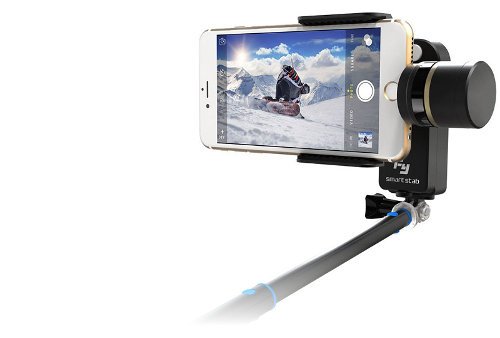 Specification
Rotation range 320°
Vertical rotation range 320°
Operating time 4 to 5 hours
Operating voltage: 6 to 9 V DC
Weight: 370 g (without battery and smartphone)

Included:
SmartStab
4 650 mAh batteries (2 sets)
Charger
USB cable