Description
Intelligent wristband equipped with 0.91 " OLED display. It connects to your Smartphone via Bluetooth, which allows you to make calls. It is equipped with a touch screen, pedometer and calorie counting. It allows you to receive notifications from your smartphone, it can also display the name of the caller or the content of the message. It allows you to control the camera shutter. It can also be used as an alarm clock or sleep monitor. The anti-loss function prevents you from losing your phone.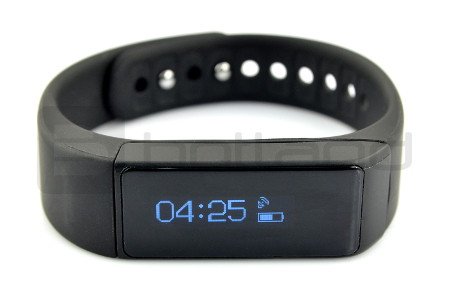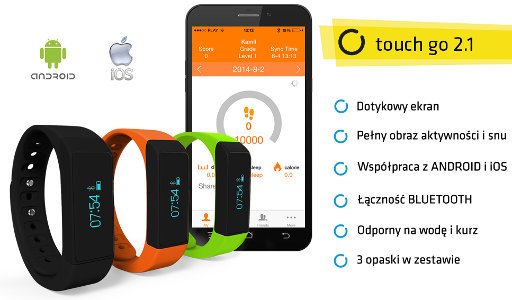 Main features
Clear OLED touch screen display
Possibility to communicate with the smartphone via Bluetooth
Ability to receive notifications and read messages
The Anti Lost system allows you to set an alarm when your watch is at a distance from your phone
A special application enables measurement of the steps taken and the amount of calories burned
Camera shutter control
Alarm clock and sleep monitor function
Replaceable coloured headbands: black, green and orange
Wrist movement wake
Charging directly from the computer via USB

Specification
The system: Overmax Touch Go
The type of screen: OLED
Diagonal: 0.91 "
Resolution: 128 x 64 px
Built-in battery: 75 mAh
Dimensions: 46 x 18.7 x 7.9 mm
Weight: 16 g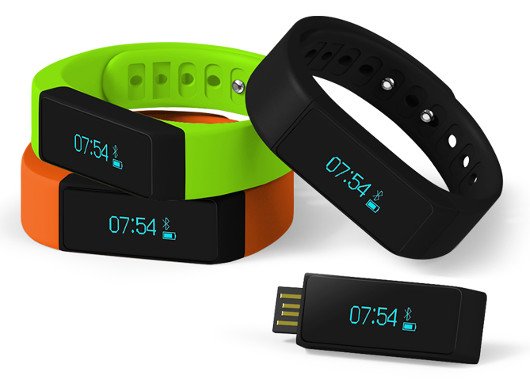 Colourful, interchangeable bands included.