Attention!
The product has been discontinued. Check others products in category.
Description
Heatsink with thermoconductive self-adhesive tape dedicated for a minicomputer Odroid C0. The same heatsink is mounted for the module Odroid-C1+.
Specification
Dimensions: 26 x 40 x 10 mm

Thermoconductive self-

adhesive tape

Working with modules Odroid and Odroid C1 C0+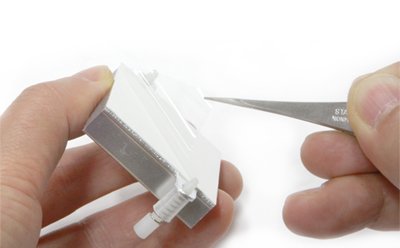 Prior to installation you should remove a protective film using tweezers.