Attention!
The product has been discontinued. Check other products in category.
Description
Module enables the connection of a hard drive 2.5" SATA HDD/SDD via SATA bus using a USB connector on the minicomputer Odroid. USB cable is sold separately.
Specification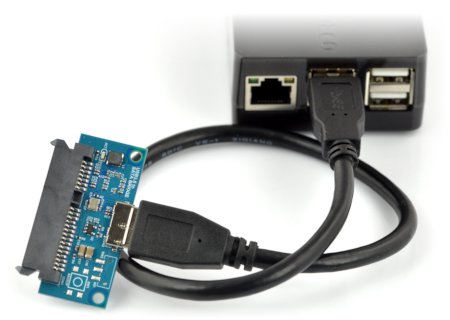 The subject of the sale is the USB - SATA module, minicomputers Odroid and cable microUSB 3.0 B can be purchased separately.