Description
A kit to connectIntel Edisonwith additionalexpansion boards. Consists of 22 parts.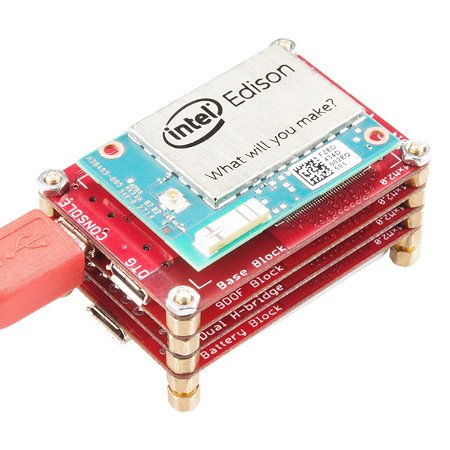 Includes spacers, screws and nuts -the Intel Edison platformcan be purchased separately.
The kit includes 10 distances, 6 M2 x 3 mm screws and 6 M2 nuts. With them, you can attach three extension boards to Intel Edison. 8 distances and 4 screws and nuts are used for the expansions, and 2 distances, screws and nuts for the main unit.
Included
Distances: 10 pieces.
Screws M2 x 3 mm: 6 pcs.
Nuts M2: 6 pcs.