Attention!
The product has been discontinued. Check others products in category.
Description
Memory card with the OpenElec operating system, allowing you to create home entertainment centre type MediaCenter using minicomputer Raspberry Pi. The memory of the card is 16 GB, class 10 (read up to 30 MB/s, save up to 15 MB/s).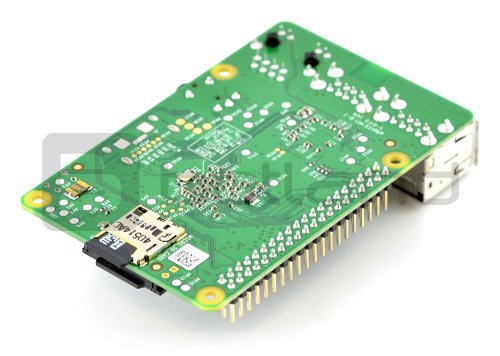 Print on the card may differ from the one visible in the picture, but the settings are exactly the same.
Settings memory card
Option
The value
Manufacturer:
GoodRam
Capacity:
16 GB
Standard:

microSDHC / microSDXC

Interface:

UHS-I

Speed:

read: up to 60MB/sec
save: up to 15 MB/sec

Dimensions:
15,0 × 11,0 × 1,0 mm
Weight:
0.4 g
Package dimensions:
70 mm (width) x 125 mm (height)
Weight:
12 g
Power source:
Power supply of the device
Operating temperature:
-25 to +55°C (recommended)
Storage temperature:
-20 to +65°C (recommended)
Humidity:
30 ~ 85% (recommended)
File system:

exFAT (64 GB)

FAT32 (8, 16, 32 GB)

Guarantee:
Life-time