Attention!
The sale of the product has been completed. Check others in thiscategory.
Specification
Supply voltage: from 12 V
Dimensions: 46.5L x 34.5D mm
Weight: 110 g
Encoder resolution: 64 pulses per revolution
Parameters for 12 V supply:
Rotations: 11000 rpm
Average power consumption: 300 mA
Peak current: 5 A
Torque: 0.3 kg*cm (0.02 Nm)
Dedicated as a replacement for the 37D transmission set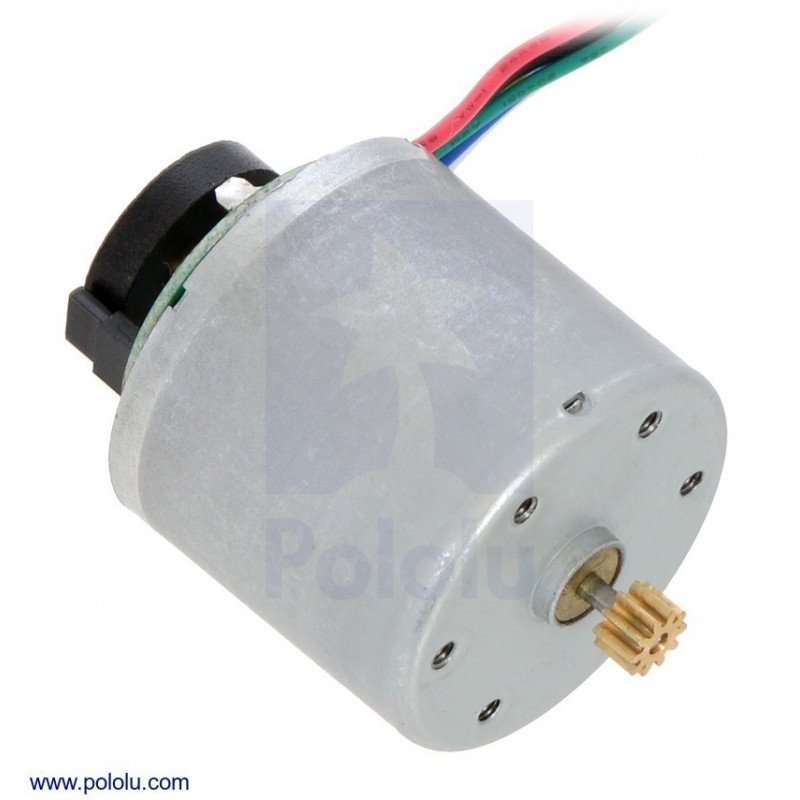 Encoders
Hall effect sensors detect pulses on a rotating magnetic disk at the back of the engine. Square encoders allow measurement with a resolution of 64 pulses per motor shaft revolution.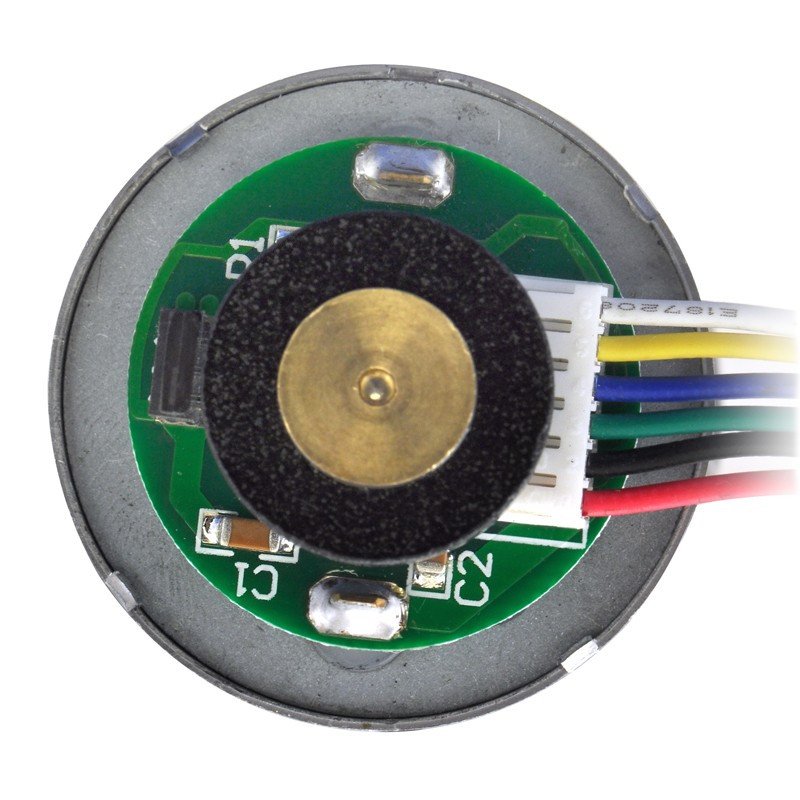 Close view of the encoder
The exits:
Red

- motor power supply
Black -engine power

Green

- encoder mass potential

Blue

- Encoder power supply (3.5 V - 20 V)

Yellow -

encoder A output

White

- encoder B output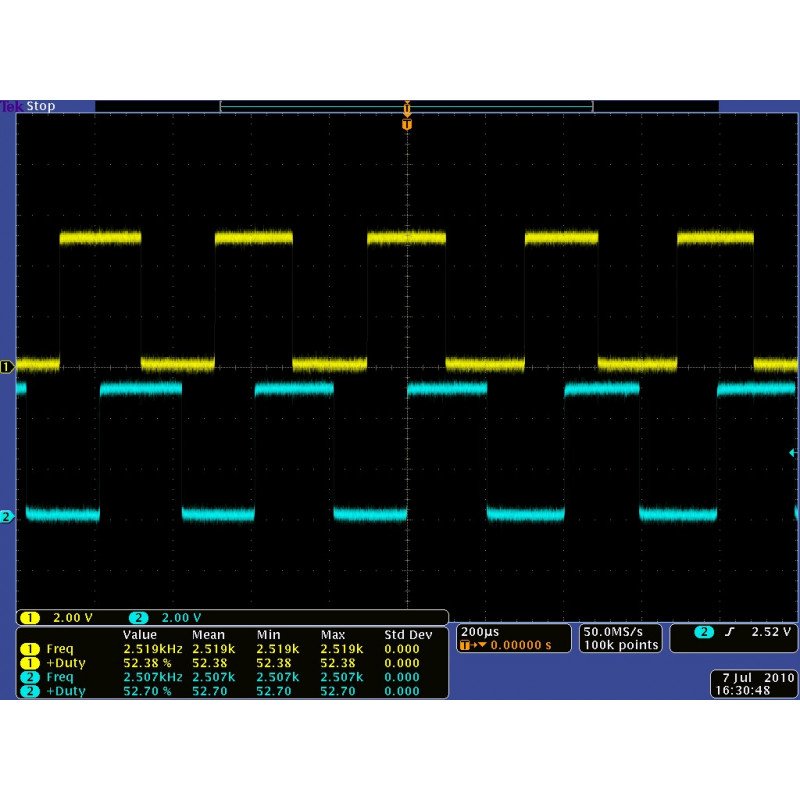 The figure shows the signal from both encoder channels for the 37D low power motor (at 12 V)