Attention!
Sale of this product has ended. Check others in this category.
Product description: FingerTech polyurethane wheels 30 x 22 mm - 2 pcs. - red
Set of two wheels with tires made of polyurethane for very high grip. Used for minisumo fighting robots and line follower racing robots. The rim has a mounting hub with screw tightening by Allen key.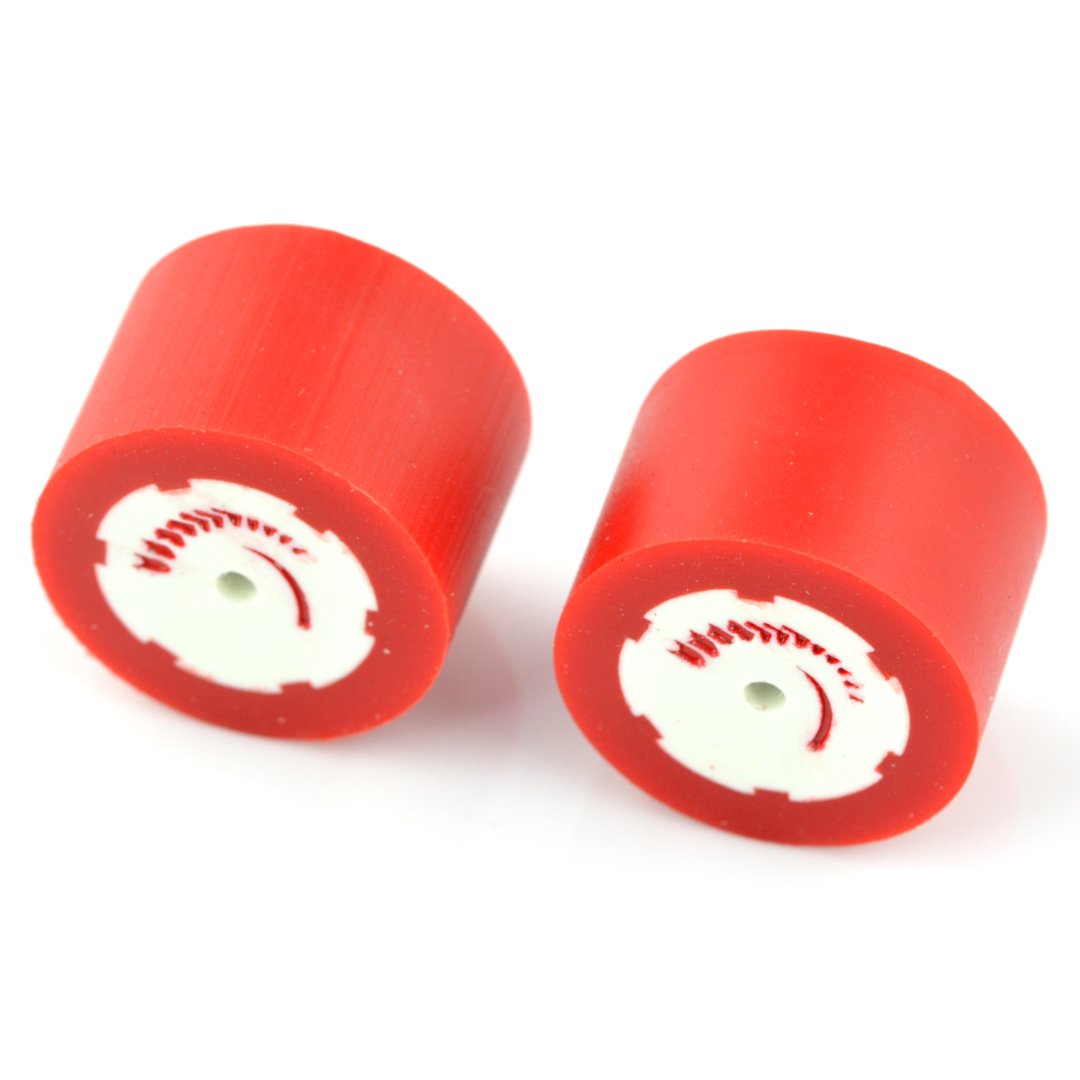 Tires are made of polyurethane foam which ensures very high adhesion of the robot to the ground.
Wheels specification
Tire diameter: 30 mm
Tire Width: 21.6 mm
Bore diameter: 3 mm
Tyre material: A20 polyurethane
Rim material: plastic, nylon
Built-in mounting hub with screw tighten with Allen key(1/16' ' wrench can be bought separately)
Weight: 12.6 g
Wheels are compatible with motors with shaft diameter of 3 mm, e.g. Pololu motors.