‌
Product description: 3D printer - Creality Sermoon D3
Creality 3D printer adapted to the needs of industrial projects . The target application of the Sermoon D3 is the creation of prototypes, all components and parts, as well as serial production. It allows you to print models with maximum dimensions of 300 x 250 x 300 mm , with an accuracy of 0.1 mm. The advanced stepper motor driver system ensures smooth printing at a very high speed , while maintaining the excellent quality of the finished models.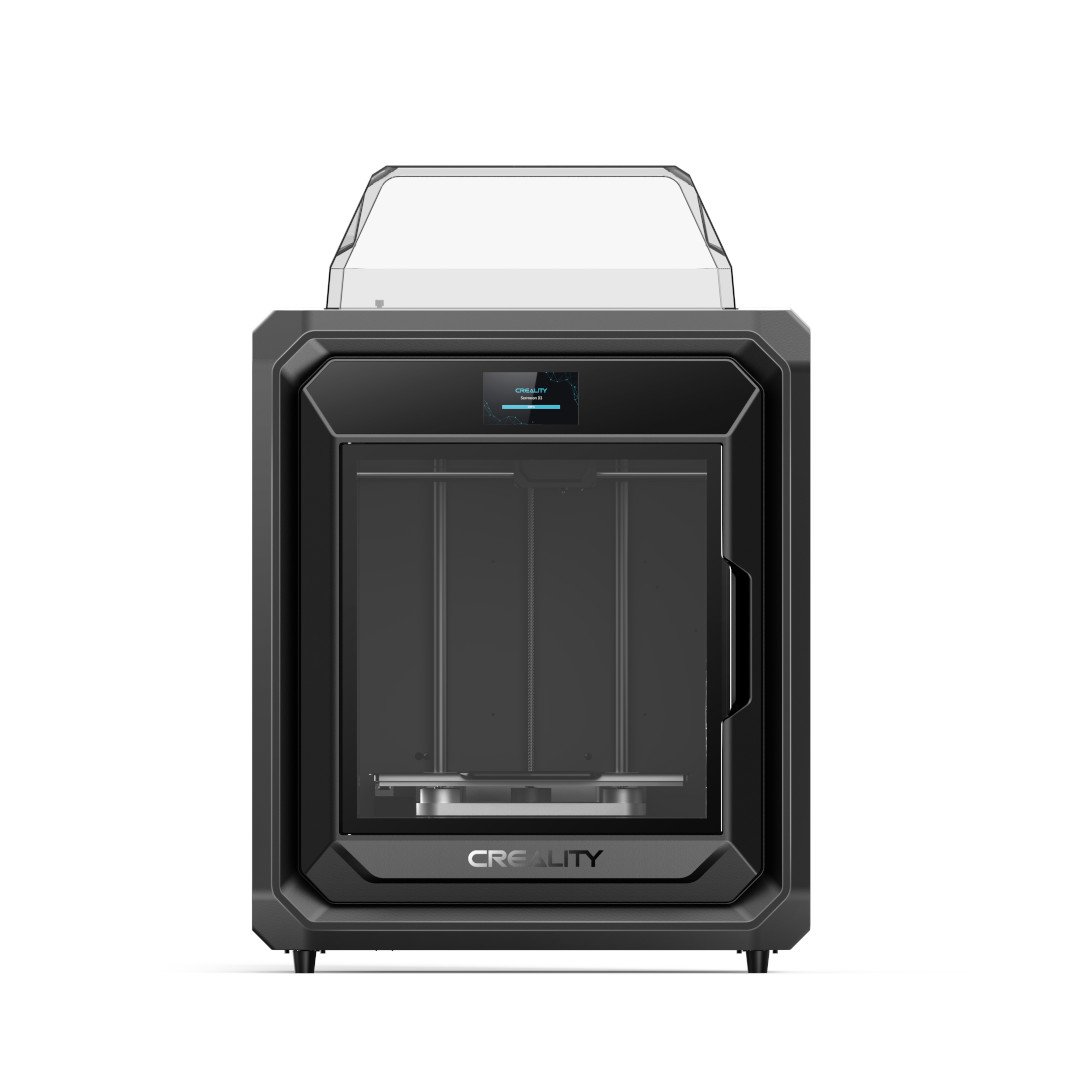 The Sermoon D3 has been constructed from high-quality components.
Stable construction
The metal base ensures stability during work. The frame is supported by 4 vertical profiles made of aviation aluminum. The X, Y and Z axes are supported by linear shafts made of stainless steel with a hardness of 60HRC.
Failure-free operation
Thanks to the carefully made construction of the Sermoon D3 printer, you can forget about any mechanical failures . The X and Y axis gantries are CNC machined with a precision of 0.01 mm. The accuracy of work is further enhanced by high-torque precision motors, durable toothed belts and pulleys.
Powerful Sprite extruder
The two-speed Sprite extruder based on the direct drive system, working with a gear ratio of 1: 3.5, ensures smooth filament feeding. The printer also has a high working temperature of the nozzle, up to 300 ° C. The whole thing is cooled by two 5015 fans.
Working at high temperatures
The work table heated to 110°C and the sealed housing together create an ideal environment for printing . A model in a warm, air-free chamber is less likely to crack and curl edges.
Remote control
After connecting the printer via WiFi or RJ45 Ethernet to a LAN or Internet, users can operate the printer via PC or phone via Creality Print software or Creality Cloud app . In addition, thanks to the built-in camera, it is possible to observe and record the progress of printing in real time.
Increased printing speed
Sermoon D3 is equipped with an intelligent stepper motor driver system with a step division up to 1/256, which guarantees up to 5 times faster operation than other printers. This increases the production capacity of the printer .
Other features of the Sermoon D3 printer
CR-Touch automatic leveling system with 20 measuring points
Ability to control several printers from one device using the Creality Print app
Two HEPA air filters , absorbing toxic compounds produced during printing
Pausing the printer operation when the door is opened
Resume printing after a power outage
Filament end sensor that stops printing when the filament runs out
TECHNICAL SPECIFICATIONS
printing method:
FDM
Supply voltage:
from 100V to 240V
Rated Power:
500W
Display:
touchscreen, 4.3"
Camera:
Built-in, 1080P HD
printing speed:
up to 250mm/sec
Print Accuracy:
±0.1mm
Print Thickness:
from 0.1mm to 0.4mm
nozzle diameter:
standard: 0.4mm
Supported filament:
PLA, PLA-Wood, PETG, PET, ABS, PA, ASA, PC, PC-ABS, TPU95A, TPC, PLA-CF, PA-CF, PET-CF
Filament Diameter:
1.75mm
Operating mode:
U disk, LAN, Creality Cloud
File Format:
STL, OBJ, 3MF
Software:

Creality Print, Creality Slicer, Cura, Simplify3D

Print Size:
300x250x300mm
Nozzle temperature:
up to 300°C
Printer dimensions:
553 x 578 x 656mm
Mass:
45 kg