Product description: Panels for Nvidia Jetson Nano for re_case housing - Seeedstudio 110991406
Black acrylic panels forNvidiaJetson Nanominicomputerfor re_case.Includes a1 mmthick front and rear panel with screws and spacers. The re_case is made of metal and is suitable for virtually any mini-computer, thanks to multiple mounting holes and the ability to remove side panels. The manufacturer of the re_case provides dedicated panels for minicomputers: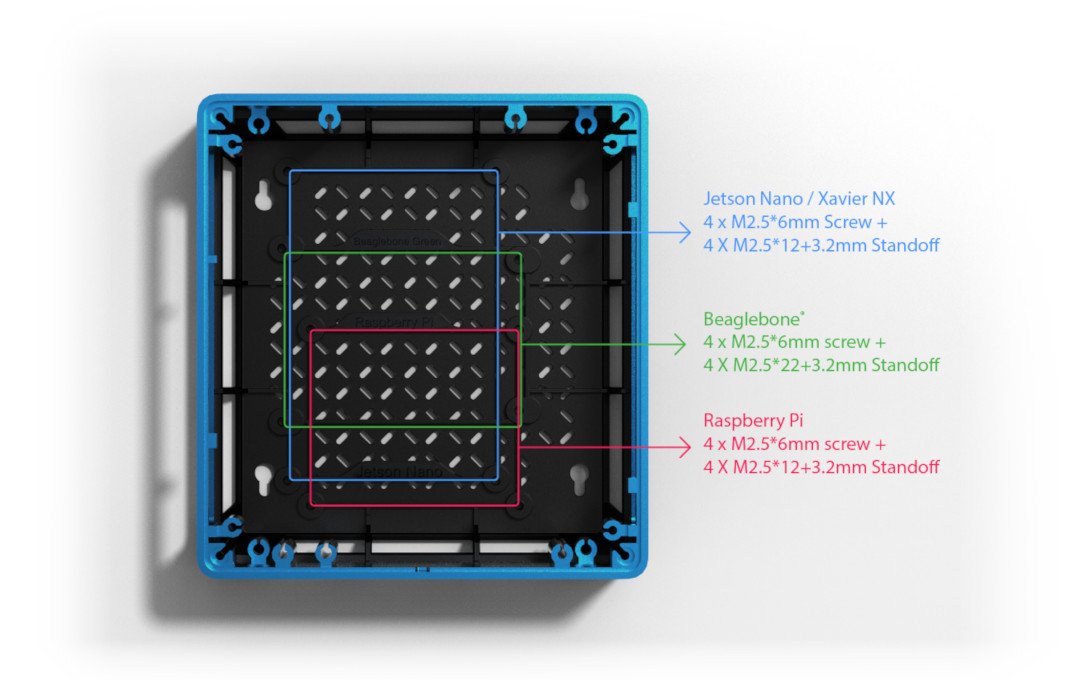 The spacing of the holes for each minicomputer.
Panel specifications
Material: Acrylic
Thickness: 1 mm
Colour: black
Purpose: Nvidia Jetson Nano
The set includes
Front panel for Nvidia Jetson Nano
Back panel for Nvidia Jetson Nano
Screw and spacer set for Nvidia Jetson Nano