Product description: Shelly Button 1 - wireless WiFi button
A smallwirelessbutton powered by the built-in battery orUSBcable.Allows you to control the lighting or any Shelly deviceviaWiFi fromanywherein the worldusing mobile applications. The button can perform4 different actions,depending on the number and way of clicking, for example, it allows you to control the light and brightness, cover the blinds, etc.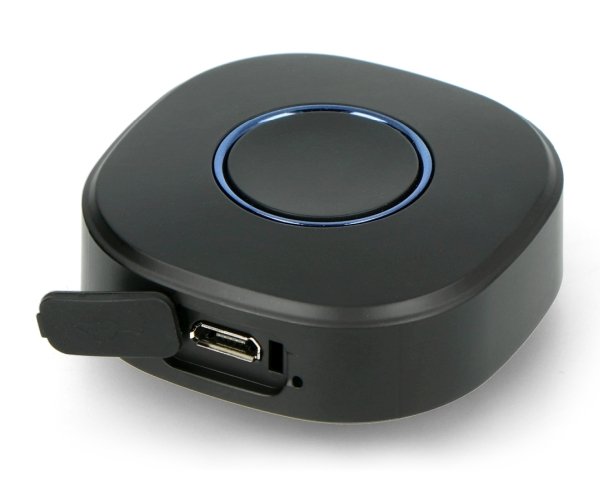 Shelly Button 1.
Small and waterproof
The Shelly Button 1 has a small casing measuring45 x 45 x 16 mm. In addition, it has anIPX5protection class, which provides protection against splashing and moisture. The button is powered by a built-in battery, so you can take it with you on any journey.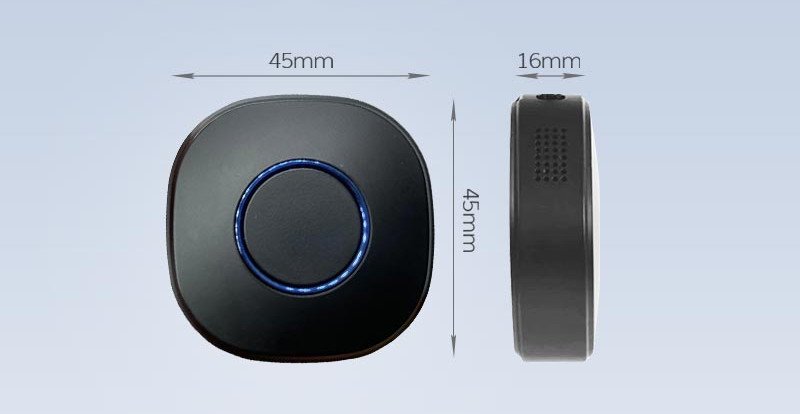 Shelly Button dimensions 1.
Shelly Button specification1
Power supply: built-in battery / 5 V microUSB connector
Battery life on one charge: 3000 actions
Examples of functions:

switching the light on/off
brightness control
lowering of the shutters

4 functions can be set for 1 button
Communication: WiFi 802.11 b/g/n 2.4 GHz
Signal power: 1 mW
Range: up to 50 m in the open air, up to 30 m in the room
Operating temperature: -40°C to 40°C
Dimensions: 45 x 45 x 16 mm