Description: Sonoff Dual R2 - 2x relay 230 V - WiFi switch for Android / iOS
SonoffDual R2module consisting of two relays to control two circuits. The device communicates through a WiFi network and can be controlled by an application from anywhere in the world. Sonoff Dual is equipped with tworelays 230 V / 10 A,it can control devices with power up to 2200W.Cables mountedto screw terminals.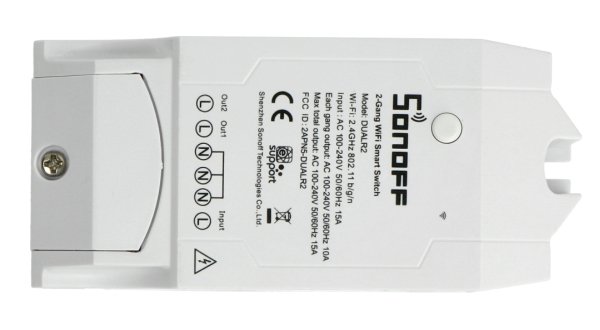 Sonoff Dual R2 relay.
Control by application
The finished Sonoff Dual R2 communicates with your home WiFi network and the entire ecosystem is located in the Amazon AWS cloud so you can control it from anywhere in the world. It works with the eWeLink application available onAndroid and iOS devices.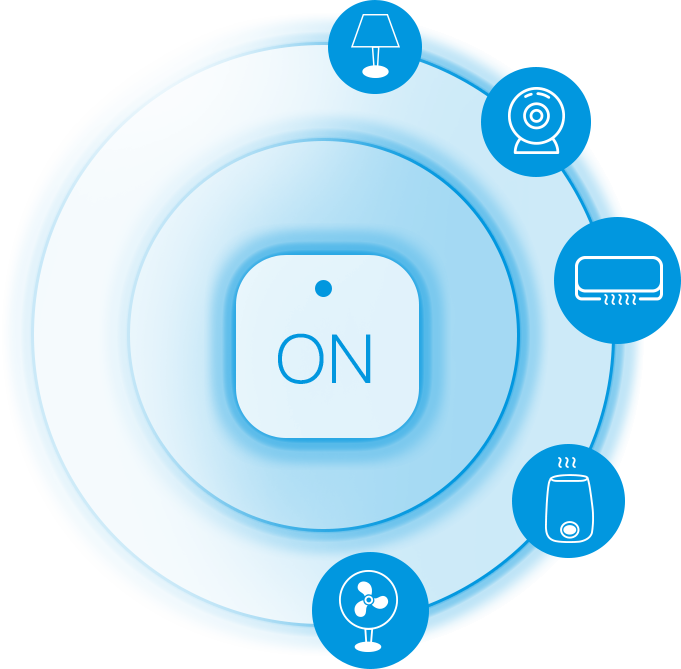 Control with the app.
Intelligent Sonoff Dual R2 relay function
The eWeLink application allows you tocreate schedules andscenes. The application allows you to set the exact time to turn a device on and off, and you can also create scenes where one device triggers the start/stopping up of another, or remotely control a group of devices simultaneously.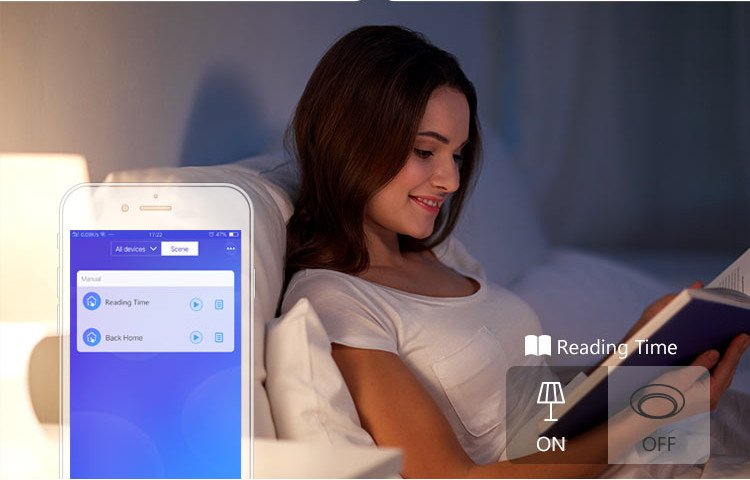 Intelligent functions of the Sonoff Dual R2 relay.
Voice control
The Sonoff Dual R2 can be integrated with theGoogle Home orAmazon Alexa Voice Assistant so you can control it with voice commands.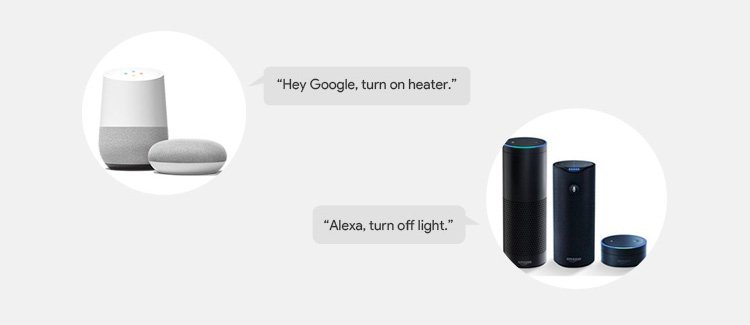 Voice control is possible.
Wiring diagram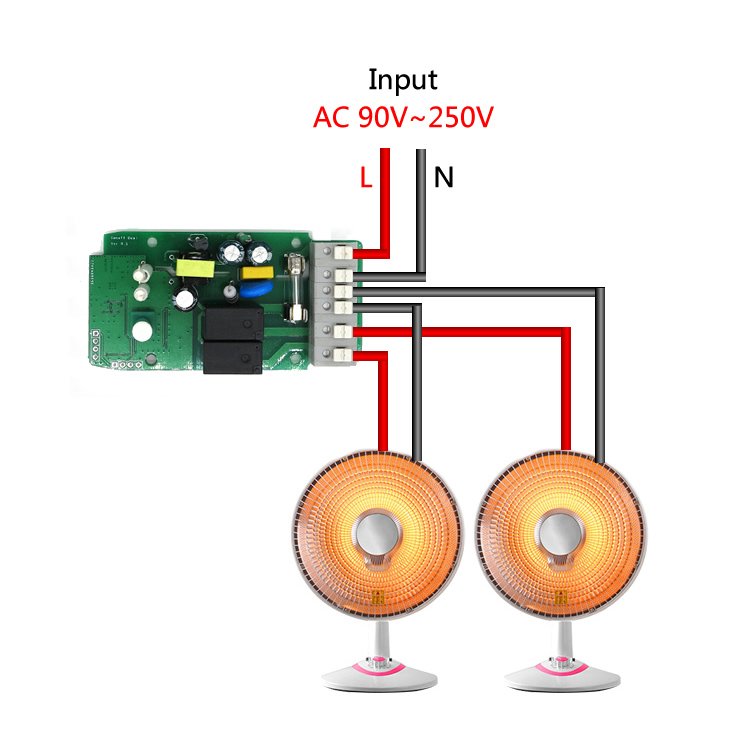 Example of Sonoff Dual R2 connection.
Sonoff Dual R2 relay specification
Supply voltage: 90 V to 250 V AC (mains)
Number of channels: 2
Type of control outputs: relay
Load current consumption: up to 16 A (2 channels) / up to 10 A (1 channel)
Load capacity: up to 3500 W (2 channels) / up to 2200 W (1 channel)
Communication standard: μWiFi, 2.4 GHz WiFi compatible 802.11 b/g/n
Security: WPA-PSK / WPA2-PSK
Compatible devices: iPhone, iPad, iPad Mini, Android, computers and mobile devices with HTML5 support
Operating temperature: 0°C to 40°C
Operating humidity: 5% RH to 90% RH
Housing material: ABS V0
Dimensions: 114 x 52 x 32 mm