Product description: Sonoff S26R2 WiFi - 3680 W network socket - remote control.
Intelligent 250 V power socket with a maximum power of 3680 W. Controlled via WiFi using the eWeLink application available for Android and iOSdevices, so you can control it from anywhere in the world. Scenes and schedules can also be set using the app, and you can control your voice through integration with Voice Assistant, suchas Amazon Alexaand Google Assistant.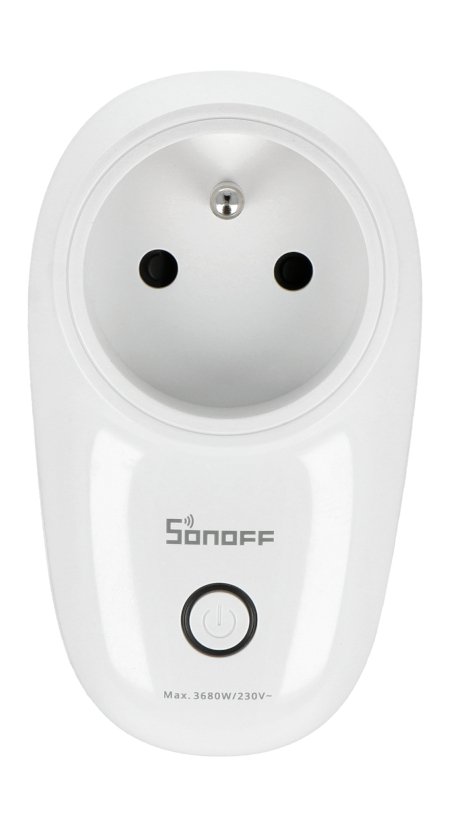 Sonoff S26 network socket.
Sonoff S26R2 network socket specification
Input: 250V~, 50/60Hz
Maximum current: 16 A
Maximum power: 3680 W
Network standard: 802.11 b/g/n
Security: WPA-PSK / WPA2-PSK
Encryption: WEP / TKIP / AES
Operating temperature: 0ºC

to 40ºC

Operating humidity: 5% RH to 90% RH

Housing material: ABS fire resistant

Dimensions: 104 x 73 x 55 mm