Attention!
The product has been discontinued. Check other products in category.
Description
Module of a mini-piano for the BBC Micro:bit. On the board are 13 capacitive buttons that communicate through an I2C interface which allows you to play music and 4 RGB LEDs, controlled with one signal pin and the buzzer to play the sounds. The board also has an additional GPIO pins.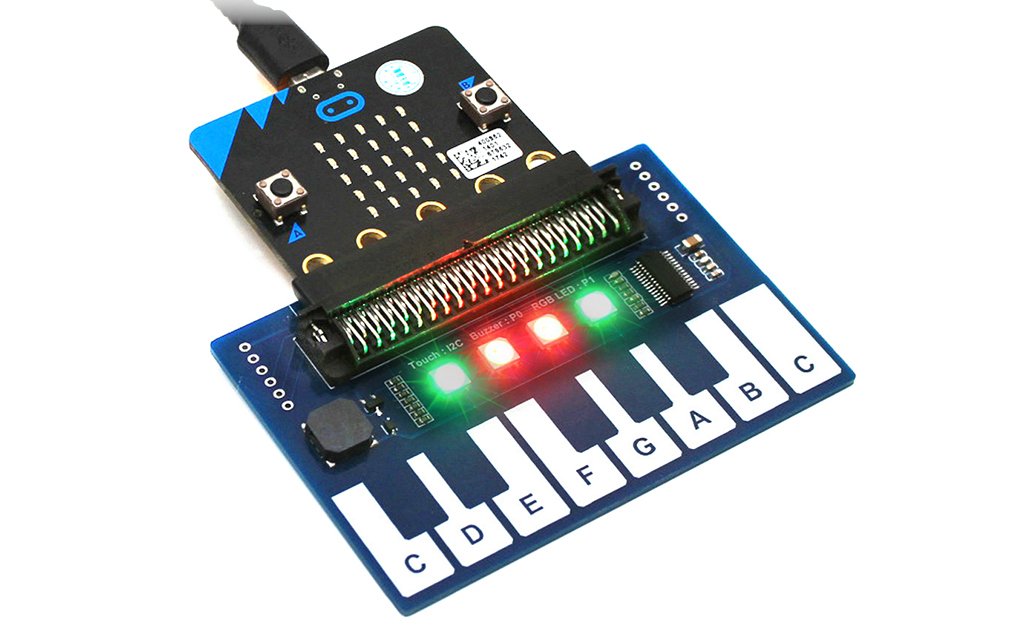 The subject of the sale is a shield, minicomputerBBC Micro:bitcan be purchased separately.
Pins
The module is controlled via I2C interface, supply voltage is 3.3 V.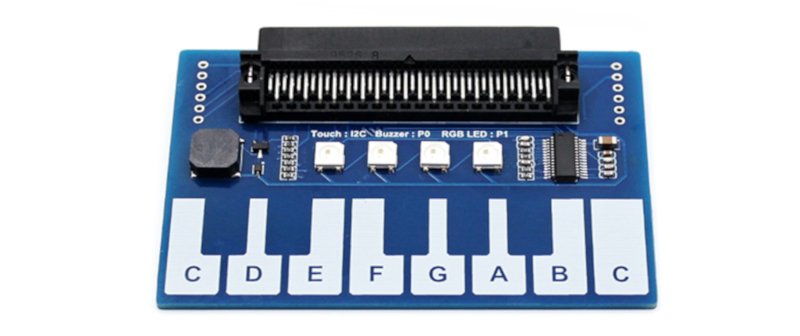 | Pin | Description |
| --- | --- |
| VCC | Supply voltage: 3.3 V |
| GND | The ground of the system. |
| P0 | Pin to control the buzzer. |
| P1 | Pin to control the LEDs. |
| SCL | The clock line of I2C interface, controlling the buttons. |
| SDA | Data line of I2C interface, controlling the buttons. |
Specification
Supply voltage: 3.3 V
Driver of touch: TTP229
LED type: WS2812B
The depth of LED colors:

16,777,216 of colors

Interface: I2C and SPI
Dimensions: 85 x 56 mm