Attention!
The product has been discontinued. Check other products incategory.
Description
Radio mains switch RWS-311D is a part of the Exta Free system. It is designed for remote control of various 230V devices, and of low valtage. It has 2 independent control channel. It communicates on radio frequency of 868 MHz. Operating range is 350 meters. The module is powered by 230V AC. The body resistant to weather conditions - IP56. Kitdoes not include a remote control.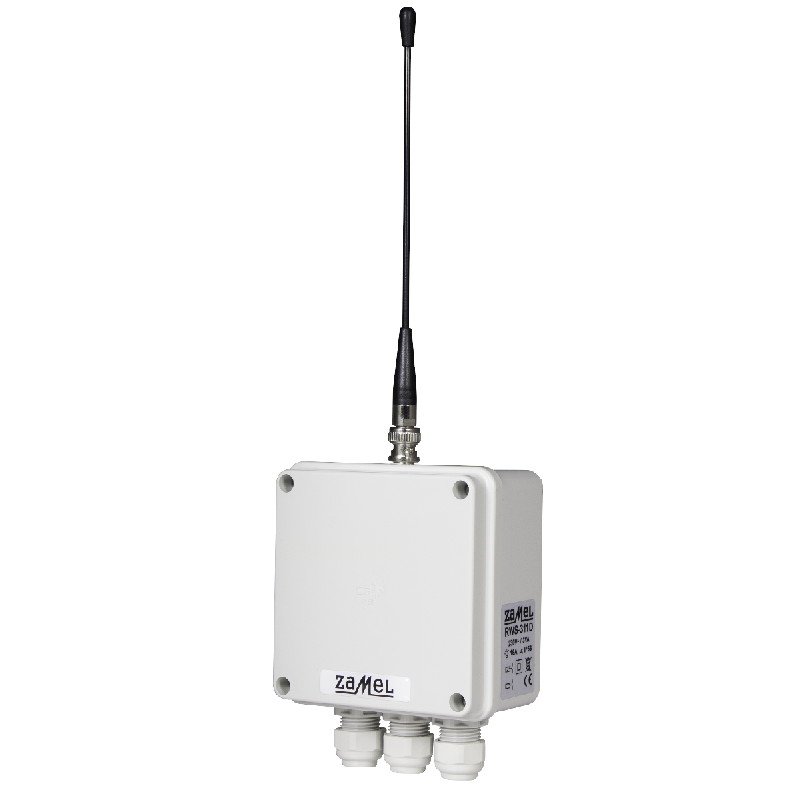 Exta Free
Control system of intelligent building, working with 868 MHz radio frequency. It has a unilateral communication, encrypted transmissions, complex logic functions, and remote control of devices. The mode of operation of each receiver must be added manually. The manufacturer also offers a new series of sensors - Exta Life. A more precise specification of both series of sensors is available on the website of the manufacturer.
Key features
The ability to turn on/off two device circuits
Schedule in combination with the controller EFC-02 Mini
Turning on the lights, ventilation, etc.
Load Capacity: 16 A / 250 V
Specification
Model: RWS-311D
The remote control included: no
Power supply: 230 V AC
Number of channels: 2
Power consumption: 2.4 V
Transmission: radio 868 MHz (868,32 MHz)
Transmission method: unidirectional
The maximum number of remote controls: 113
Mode of operation: bistable, time
Coding: transmission with addressing
Applied relay: 2 x 16 A / 250V - contacts NO
Range: up to 350 m
Operating temperature: -20 °C to 55 °C
Mounting: for wall mounting
Degree of protection: IP56
Protection class: II
Dimensions: 127 x 120 x 60 mm