Product description: Module with active buzzer with generator
A buzzer module with a generator, allows to create sound signals by means of a constant voltage signal. The outputs are popular goldpin connectors, allowing to connect the circuit to a contact board or main module (e.g. Raspberry Pi, STM32Discoveryor Arduino) using wires.
Specification
Power supply voltage: 5 V
Current consumption: approx. 20 mA
Signal generated when a low state is given
Module dimensions : 22 x 12 x 12 mm
Connectionmethod
The power supply must be connected between the outputs VCC (5 V) and GND (mass). The signal is generated when given to the pin IN low state.
On the board, apart from the buzzer with a generator, there is also a transistor whose task is to amplify the control signal.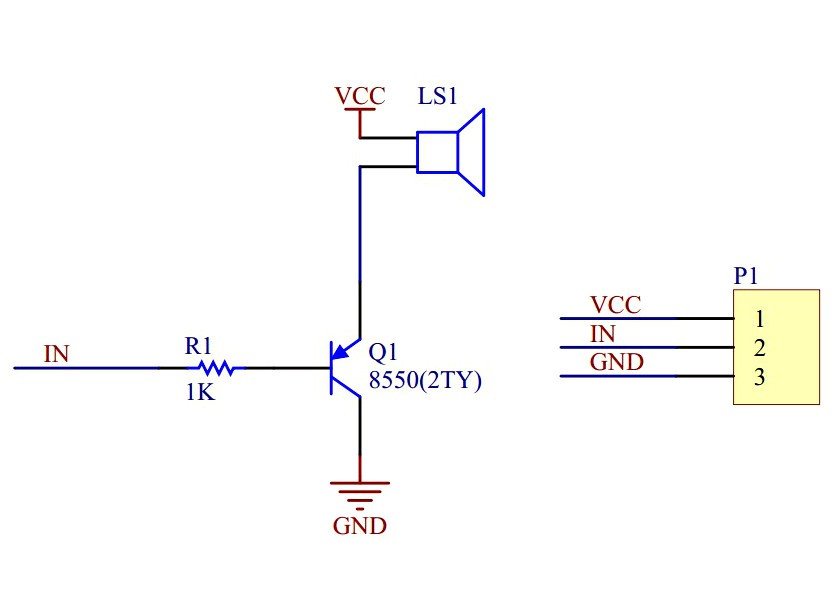 Diagram of the buzzer module.