Attention!
The product has been discontinued. Check others products in category.
Description
White case for minicomputer Banana Pi in M1 version with external dimensions 105 x 72 x 33 mm. The case is attached with screws without glue, which allows for its disassembly at any time.
The body does not cooperate with the Banana Pi in versions M1+ and M2.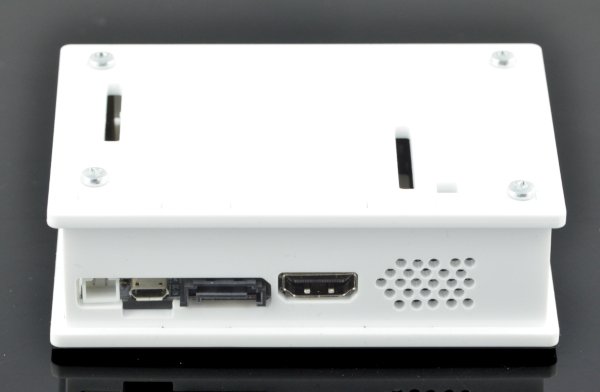 Photo of a minicomputer Banana Pi M1 in the case.
The subject of the sale is the case, other parts can be purchased separately.
Specification
Color: white
Material: transparent acrylic 3 mm thick
External dimensions: 105

x 72 x 33 mm