Attention!
The sale of the product has been completed. Check others in thiscategory.
Description
The Feiyu-Tech G4S stabilizer is an improved version of the proven G4. The Gimbal has the ability to rotate 360 degrees in three axes. It allows charging and powering GoPro cameras and transmitting the video stream. Joystick allows convenient control in all directions.
Multi-compatibility .
The latest Feiyu-Tech G4S hand gimbal is dedicated to GoPro sports cameras in Hero 4, 3+ and 3 versions.
The kit does not include GoPro camera, it must be purchased separately.
Full 3-axis rotation
The G4S version is equipped with 360degrees technology so it can be rotated 360 degrees in all directions. The full swivel range ensures high quality recordings - no situation is able to spoil the recorded material.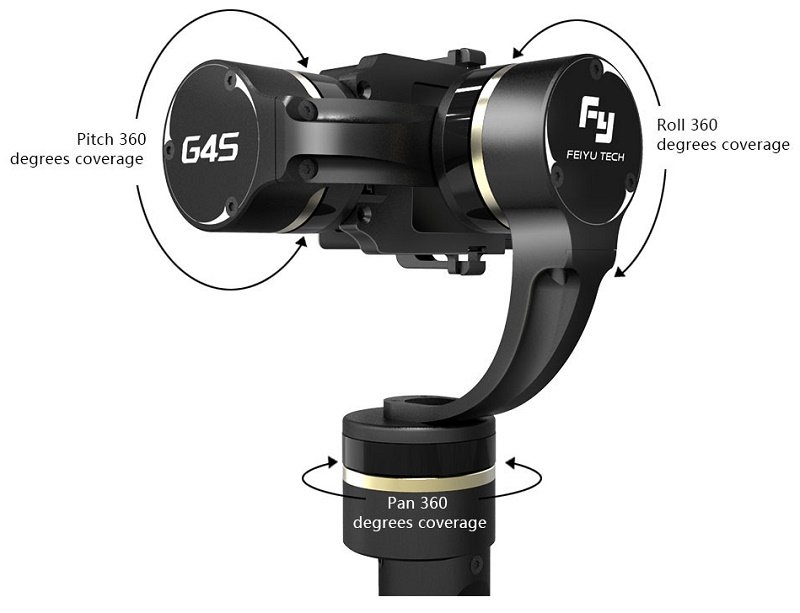 The G4S can be rotated in three axes by 360 degrees.
New method of fixing
The quick-access system provides a quicker fixation and a more secure hold. The bracket with a special buffer has been specially designed to keep the camera housing intact.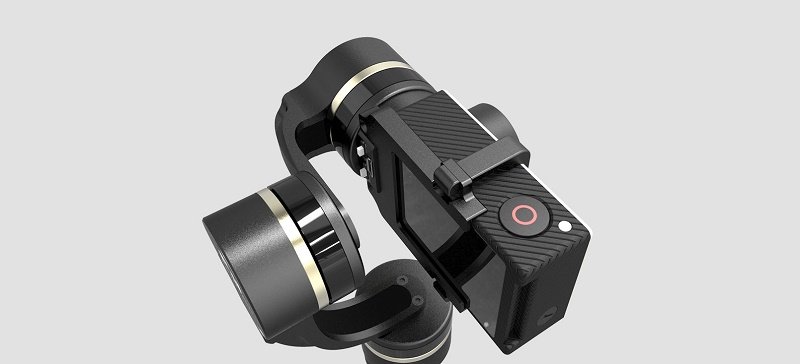 The quick-access system provides a faster mount and a more secure hold.
Direct charging
Built-in stabilizer with USB interface allows you to charge cameras and stream video. The charging current complies with the manufacturer's recommendations, so we can be sure that the camera battery is charged correctly.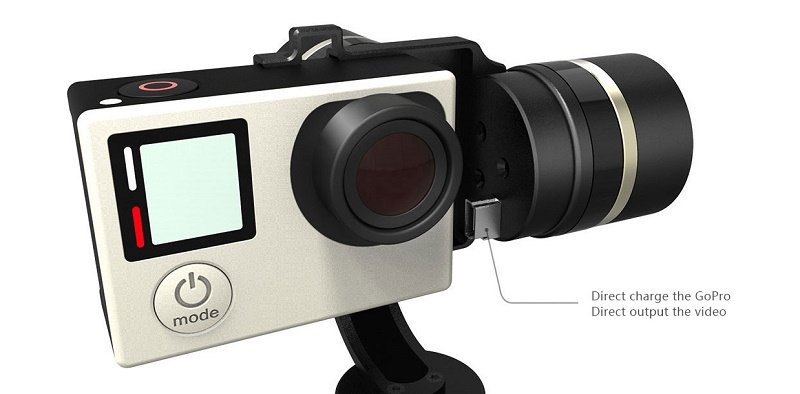 Access to the camera charging connector.
Improved control
Gimbal G4S is equipped with a button responsible for changing the operating mode and switching on the device. The solution allows you to operate the stabilizer with one hand. The joystick located above the button allows to control the camera in all 4 directions. The infinitely variable panning control is possible thanks to the pressure detection function.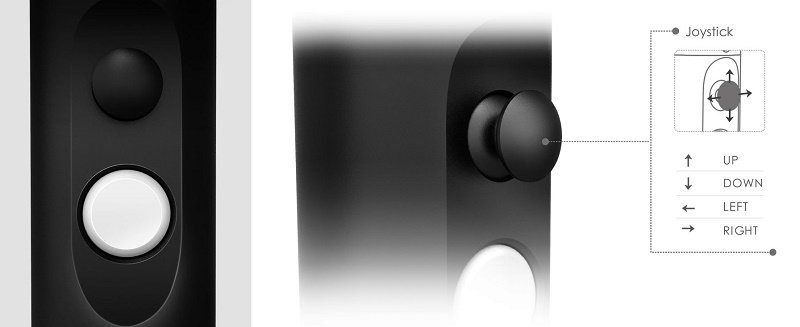 Convenient push-button and joystick control.
Direct access to data
Another solution is the ability to read data without removing the camera from the mount. This solution not only saves time but also significantly improves comfort of use.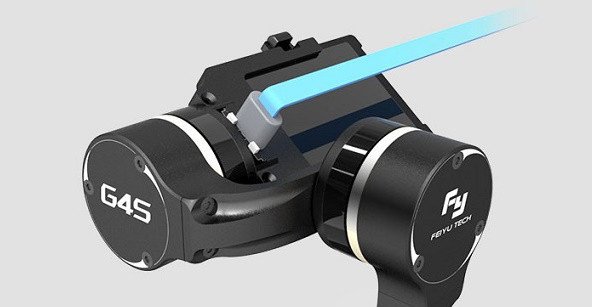 Accessories
Thanks to an optional remote control, the G4S gimbal G4S can be controlled over a distance (up to 15 meters) and mounted on tripods with the most popular 1/4'' thread.

Additional accessories such as remote control or tripod arenotincluded.
Specification
Operating voltage: 6 V to 9 V DC
Tilt range :360°
Level rotation range: 360°
Vertical rotation range: 360°
Operating time: 3 to 5 hours
Weight: 260 g (without battery and camera)
Included
Gimbal G4S
4 batteries 800 mAh (2 sets)
Charger
USB cable
Case