Description
Red enclosure for RaspberryPimini-computerin 3 B+, 3B, 2B and 1B+ versions withdimensions 100 x 80 x 25 mm. Adapted at the back of the TV, monitor -VESA 75 standard- hole spacing 75 x 75 mm. The housing has holes forcamera tapeand connectorsdedicated for DSI display. After removing the cap the user also has access to the GPIO connector.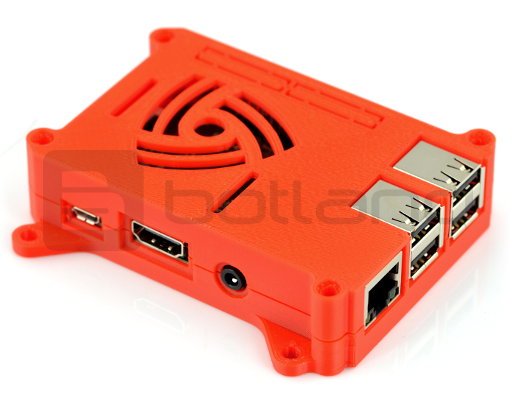 The housing is mounted with screws without any glue, which allows to remove it at any time.
The item on sale is the housing -Raspberry Pi mini computercan be purchased separately.
Specification .
Colour: red
Material: ABS
Production technology: 3D printing
VESA 75 standard - 75 x 75 mm spacing

External dimensions: 100 x 80 x 25 mm
Screws for housing assembly included
Screws for screwing the housing to the monitor must be purchased separately.