Attention!
The product has been discontinued. Check other products incategory.
Description
Transparent matte case for a minicomputer Raspberry Pi in versionsB2,B3,B+with installedhat GPIOwith external dimensions 101 x 74 x 43 mm. Mounted on the latch without the use of glue that allows to dismantle it at any time. The walls have a fragile latch, so we urge you to pay special attention and caution when placing items. In the upper part of the case, there is an absence of any holes, so you don't have access to the hat. All connectors of the Raspberry are taken out.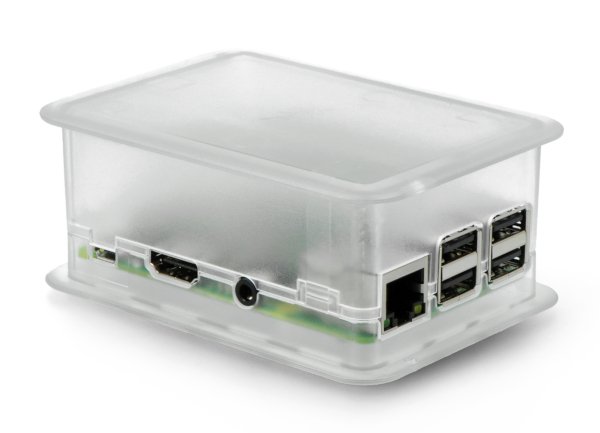 The subject of the sale is the case. Raspberry Pimust be purchased separately.
Specification
Color: transparent, matte
Material: plastic
External dimensions: 101 x 74 x 43 mm