Attention!
The product has been discontinued. Check other products in category.
Description
The RFID identifier in the form of a keychain. Each chip has a unique code. The device works at a distance of 2 - 5 cm from the reader, the carrier frequency is 125 kHz.
Specification
The unique ID code
Carrier frequency: 125 kHz
It is operating in a distance of up to 5 cm from the reader
Color: red
Dimensions: 35 x 27 x 4 mm
Weight: 4 g
EM4100 Chip
It supports the RFiD RDM630 reader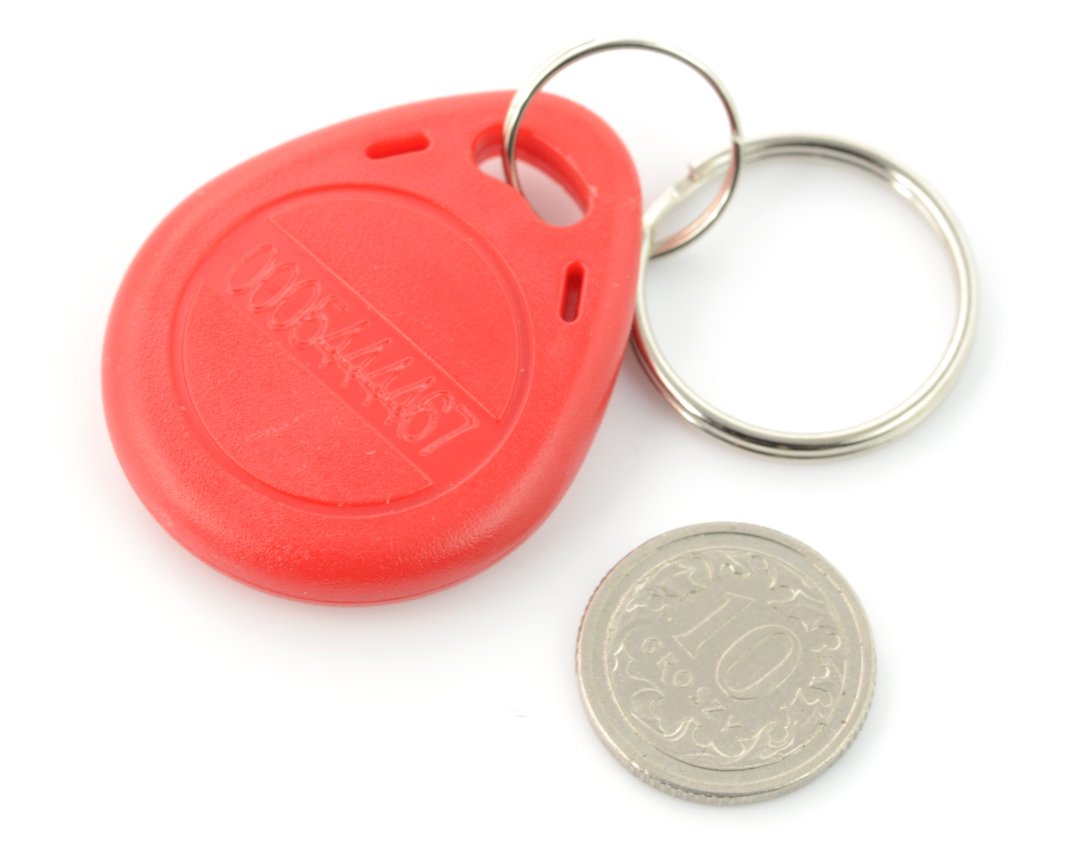 See also available RFID readers operating with Arduino and Raspberry Pi.
Items are sold in sets of 10 pieces.