Attention!
The product has been discontinued. Check other products in category.
Product description: Power supply Baseus Mirror Travel - 3x USB 5V / 3.4 A with display
Power supply with three USB type A outputs. Output voltage is 5 V, the maximum current capacity is 3.4 A. The charger has a display showing the voltage and current. The device can power Rasbperry Pi minicomputer or serve as a mobile phone charger.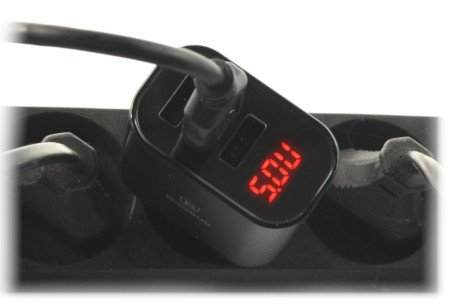 Technical specification Baseus Mirror Travel
Input voltage: AC from 100 V to 240 V / 50 - 60 Hz
Current consumption: approx. 500 mA
Output voltage: DC 5 V
Output current

USB 1: up to 2.4 A
USB 2: up to 2.4 A
USB 3: up to 1 A

Total current: up to 3.4 A
USB Type A outputs