Description
The module allows to connect 4 pressure sensors - strain gauge beams to one bridge via 4-wire cable. It is used for example in the construction of bathroom scales. There is also space for temperature sensor DS18 B20 in the board.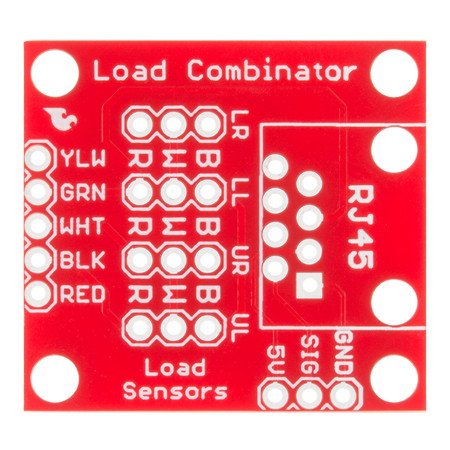 The board works with the HX711 amplifier through 5 pins on the edge of the module. If the sensor is located at a greater distance from the other electronics, use the space for the RJ45 connector. The 4 pins (E+/E-/S+/S-) are connected to the twisted pairs via Ethernet cable. This allows you to place the amplifier many meters from the scale itself.
After connecting DS18B20 temperature sensor the user gains possibility of heat measurement. Access to these outputs is realized by RJ45 connector which allows for remote measurement.