Product description: Magnetic car holder for Extreme Media NKP 1091 phone
A bracket for safe use of the phone while driving. It is mounted to the ventilation grille of the car, which provides great freedom of adjustment of the phone position. Thanks to four magnets it provides stability of the device mounted on it. Extreme Media NKP 1091 is very easy to install and allows you to mount any kind of mobile phone and car navigation. The product is also distinguished by its modern design.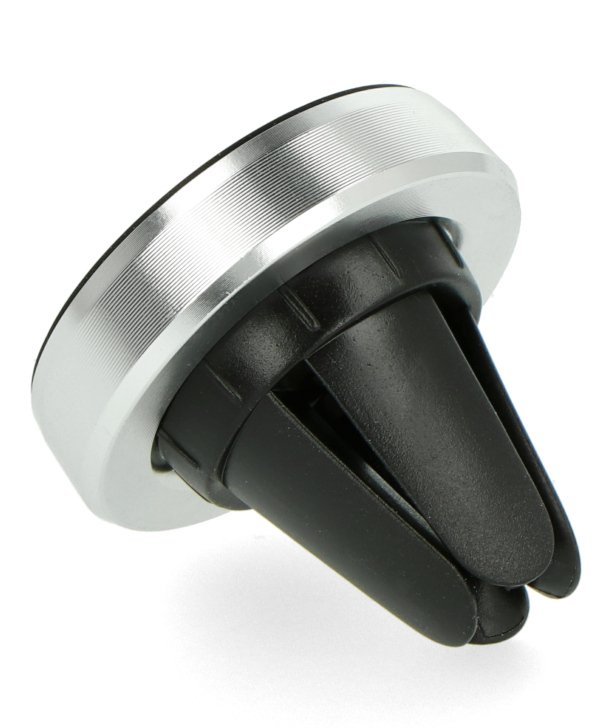 Car magnetic holder for Extreme Media NKP 1091.
Specification of the Extreme Media NKP 1091 magnetic holder:
Product diameter: 32 mm
Number of plates to mount the phone: 2
Weight: 27 g
Colour: silver and black
Material: handle is made of rubber and metal